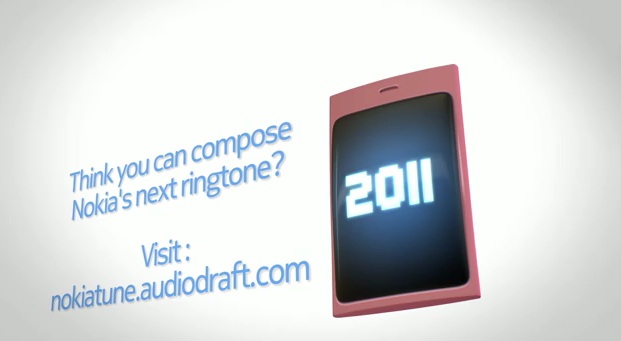 Nokia Tune or the ring tone itself is undoubtedly the most played tuned in mobile phones everyday since 1990s and until now. It is estimated that a billion of Nokia tunes are played each day from the billion users of Nokia phones around the world.
And after more than 15 years, Nokia is going to choose their new tune and that would be coming from you. Yes, that's correct, you guys are the participants who will create the next Nokia Tune, the tune for today's billion and the next billion devices of Nokia. The winning tune will be awarded by $10, 000.00 US and the 5 runner ups will receive $1,000.00 US.
You have still almost 27days, as I write this, to compose an original or twisted or fined Nokia tune. To join, just JUMP ON THIS LINK.
You can checkout the evolved Nokia tune below.
Devices on the video are as follows, Nokia 5110, Nokia 3510i (not really sure), 3650, N95, Sea Ray or N9. What do you think?