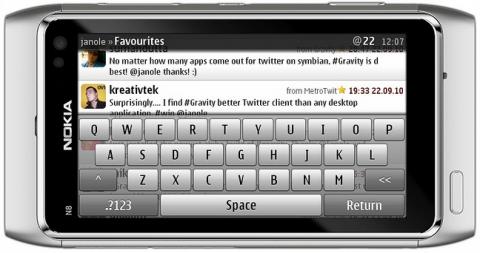 When I flashed my Nokia N8 with Symbian Belle last time, it needed to wipe out all my apps and contents, and so, the only way to get back those apps and contents is to install them or transfer back.
With that experience, I've found out that I've installed first my favorite and preferred apps on my Nokia N8. I took note on which apps were the best for my Symbian phone, Nokia N8, especially on the social apps which I needed most. So below, I've listed my top social clients with equivalent social network feature.
Note just these are my preferred and liked most apps and feel free to add your preferred choices.
Twitter: Gravity
I will still definitely go for Gravity when I need a twitter client or app. It's a paid app but it's really worth of your money. This app was known to deliver slick and swift twitter features on Nokia devices on the past years and until now.
And now that more social networks have been added on the app, it just made more reasons why I should get one and why you get this one too especially if you're a twitter-holic.
Download Gravity 10-Day Trial here.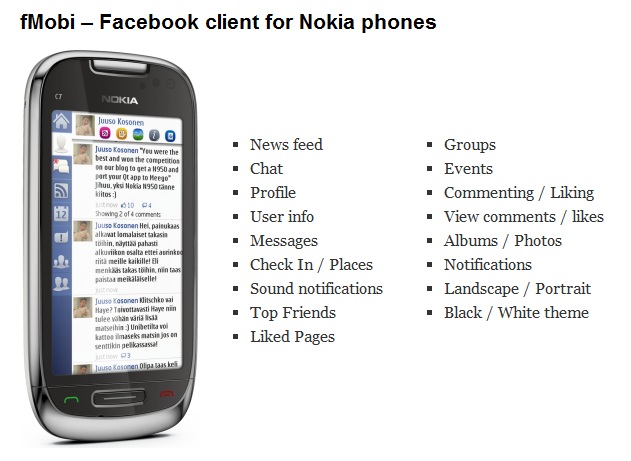 Facebook: fMobi
If Gravity was my bet for best Twitter client, fMobi is definitely my knight in shining armor for Facebook. It's the most superb fb app that you MUST try, and it's free!
User Interface is just so genius and it is bundled with the web-like features of Facebook, all with in your mobile app.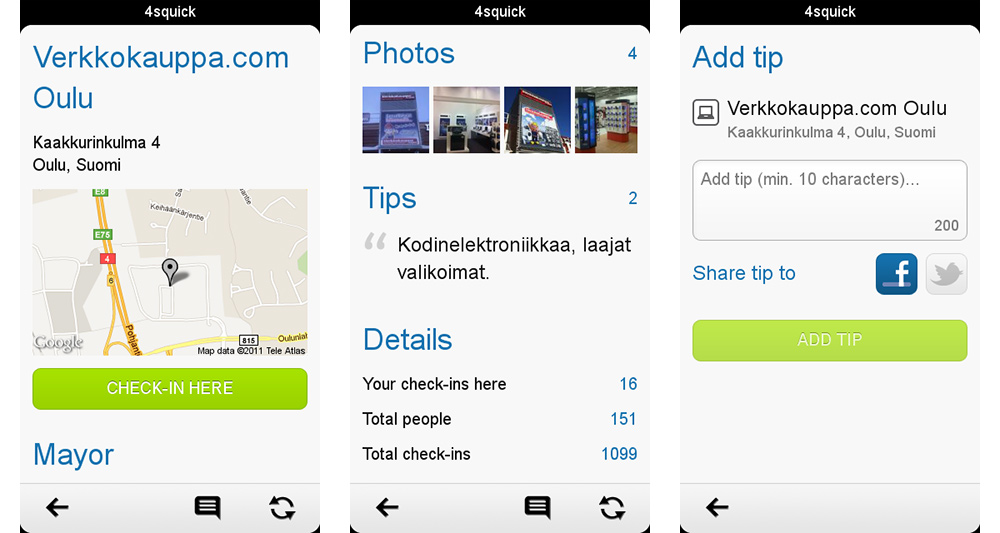 Foursquare: 4Squick
Thanks for the MeeGo devs who made this one available to Symbian. A free slick app with best Foursquare optimizations and user interface. A MeeGoish UI that made it my mobile experience improved when I've this app.
Chat or IM, VOIP, and Video Calling apps will be posted soon.
So what do you think of my picked best apps for these social networks? What's your pick though?