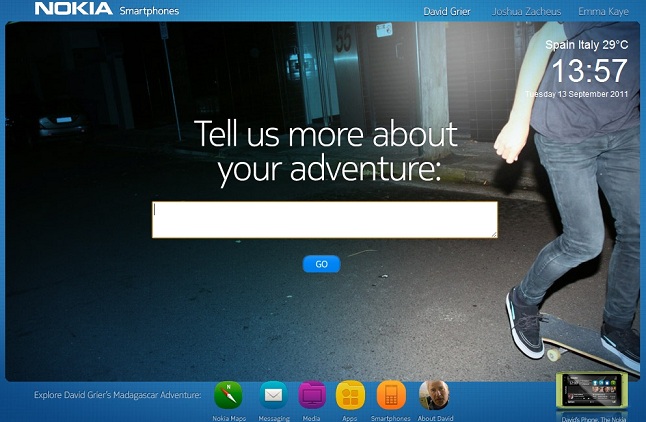 Nokia S.A. is currently running a Beyond Ordinary Nokia Smartphone campaign. It's about showcasing the flexible usage of smartphones in your daily lives and to beyond that ordinary ones.
Part of the campaign is a competition which the reward is to win Nokia smartphones and trip of your choice to anywhere in order to experience the things beyond ordinary. The mentioned devices at stake is the Nokia N8, E7, C7, E6, C6 and E5 so mostly all these phones runs on Symbian Anna.  Also, there are three main categories of experiences, these are:
Beyond Ordinary Movie Experience – With the known Emma Kaye showcasing the E7 and E6
Beyond Ordinary Music Experience –  With the famous Joshua of Lira with E7 and N8
Beyond Ordinary Adventure Experience – With adventurer and humanitarian David Grier and armed with E7
To be able to qualify for this competition, only South African residents are allowed to join. And you must complete the few steps with easy questions to answer. This is open today until October 31st, so what are you waiting for? Good luck to all SA participants!