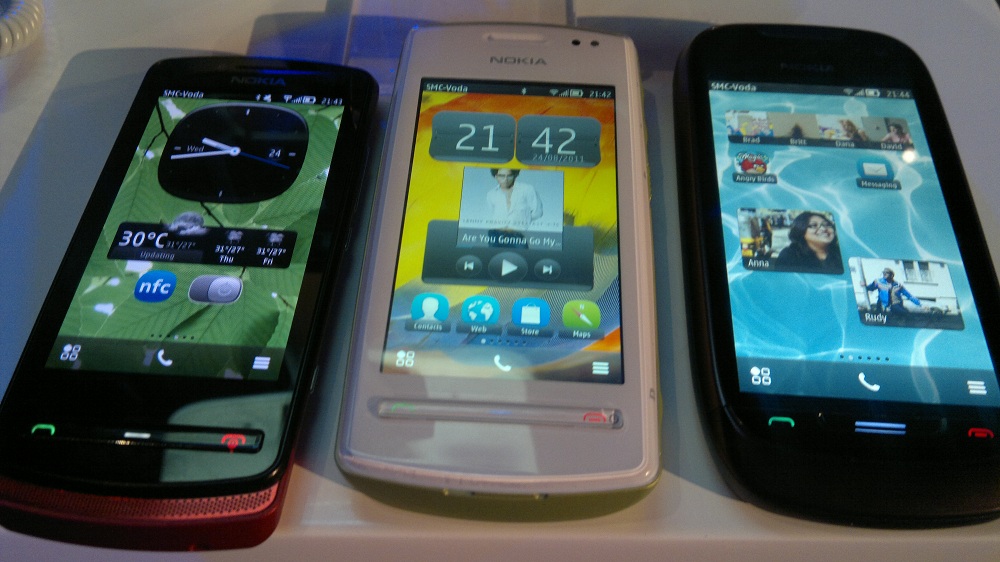 Today, Nokia announced that the two Symbian Belle devices, Nokia 701 and Nokia 700, are on the way to stores near you.
These two devices runs on the latest Symbian Belle, the update after Symbian Anna, and were announced together with Nokia 600. Also these three smartphones are packed with NFC (Near Field Communication), the latest wireless technology that are yet to boom.
If you want to know more about Nokia 701 – the brightest – (click) for its specs, price and features.  And click Nokia 700 -the smallest – if you want to know more about the device and the same with Nokia 600 -the loudest. You can also checkout the videos below.
So, are you also getting one? Which one will you pick? The smallest or the brightest? Currently, still no update for Nokia 600 but will share to you the details once it's already available.
Nokia 701 vs Nokia 700 vs Nokia 600.