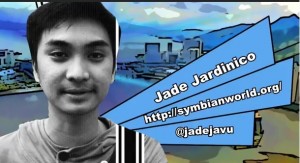 The epic video of our #NokiaTSN experience in Hong Kong is finally here. If you remember that we had attended the live Symbian event there and experienced the Nokia Try Something New that WOMWorld prepared for us.
To give you a brief overview, #NokiaTSN happened in Hong Kong last few weeks ago. It's a 48 Hours of prepared challenges, surprises, and activities for us, six bloggers from different parts of the world. We have @teacupblog from UK , @getpalmd from Finland, @s60inside from Austria, @smashpop from Malaysia, @clintonjeff from India, and last but not the least, @jadejavu(me) from Philippines, all took part on this awesome event.
So watch the video below to find out more on what we did when we were in Hong Kong!