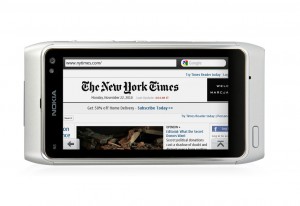 Opera have announced the latest versions of Opera browsers for Symbian devices. Both Opera Mini and Opera Mobile users will be able to update their browser to their respective versions. 
Opera Mini 6.1 changes & new features are:
Input mode indicator is back for 2nd edition
Correct default font for CJK installation
Improved hardware keyboard support
Fullscreen keyboard for RTL input in Anna/Belle
Much better experience for X7
Stability and performance have been improved
Opera Mobile 11.1 lists of changes:
Supports Symbian Anna and Belle devices
Improved input functions with the split-screen support for QWERTY
How to download:
1. Visit m.opera.com in your phone
2. Visit opera.com/mobile/download/pc to download to your PC
Enjoy!
Via AAS.