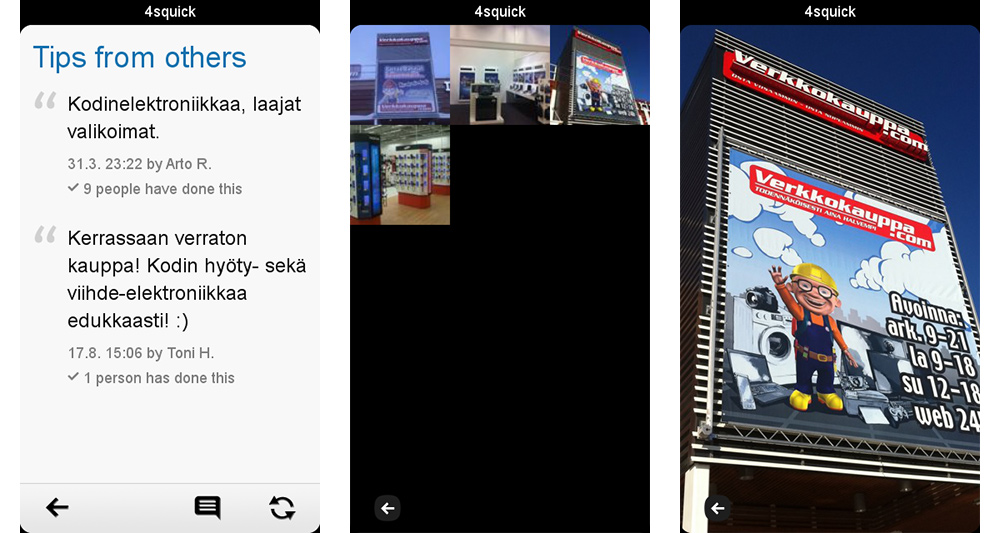 Previously, I only use two foursquare clients for Symbian first is the Gravity with integrated foursquare client, but now gone, and last is the official foursquare client made for Symbian which I've also ditched after knowing and trying out 4squick.
Now, I'm enjoying the latest version of 4squick with lots of features that can par on the official one like adding venues/places, photos, tips and more.
Add venues or places after searching unavailable areas.
Easy to access shortcut buttons on bottom.
Tips for 4squick users:
You cannot add transferred photos, used your own camera to take the shots.
Adding venues can be access after searching unavailable places.
Update y our 4squick through navigating to settings.
And what I like most is the UI and the performance because navigating is smoother and performance is more optimized for my connection and phone. Also, there are really no important issues on using 4squick v.96 that I need to address about. It's very fluid and fast foursquare client that I really recommend for you to try out. It's well-baked and ready to be served.