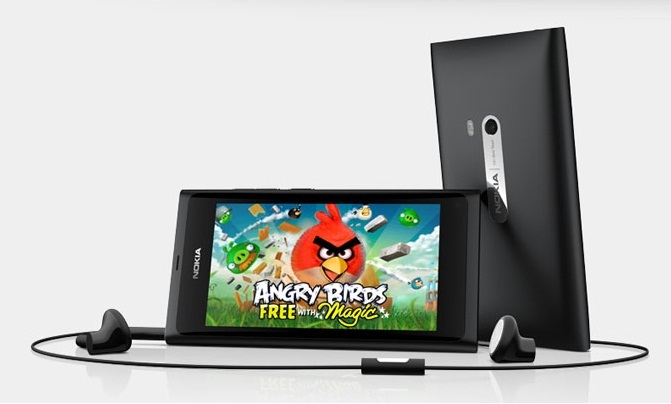 This week, we delivered two polls relating to Nokia N9 and a general smartphone feature. The first poll we asked you to vote about was the microSD Card Slot question. The second was the Nokia N9 color which you prefer most. After few days of voting in our Facebook page, we will tally up the results here.
MicroSD card slot is still a necessity.
Yes, people voted that they still need a microSD card slot than having an internal and unexpandable storage. With over 50+ votes, 80% said that they still need a microSD card. While 20% said that they don't need microSD card anymore and specifying that 12% will pick 64GB internal storage.
Nokia N9 in Black.
More people voted for the black Nokia N9 as their favorite color. Based on the poll results we got 20 picks on the black over all three other colors. Second was the Cyan which has 7 votes and the White which is available on a case only with 4 votes. And for the Magenta, we got one vote for it basing the fact we got few female mobile enthusiasts around.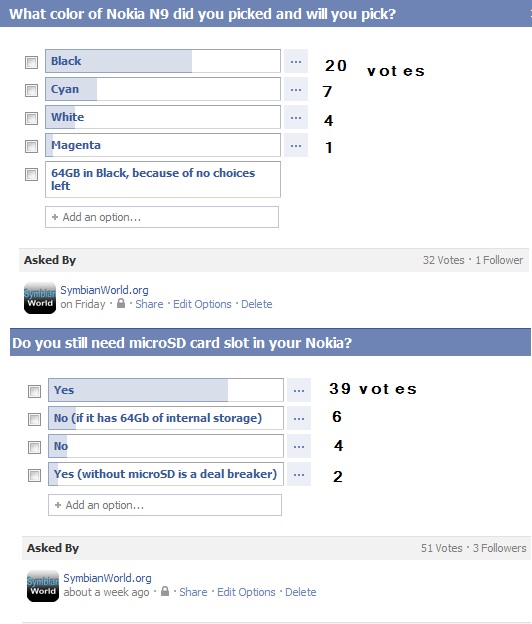 Thank you all for voting! And please don't forget to like our Facebook fan page for more updates and stuff.