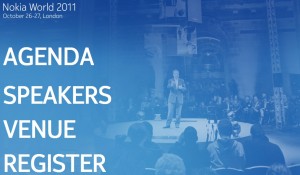 The biggest event of the year for Nokia, and probably after the good old days, is their Nokia World 2011 event. The event will be happening in London this coming October 26-27. That's almost three weeks from now. Enough for us to chitchat and share your own speculations and expectations.
So what do you guys expect on this coming #NokiaWorld? One of the solid speculated & expected big thing to happen is the launch of the latest & first Nokia Windows Phone devices. Which I believe that these new smartphones will bring surprises aside from running in Mango.
But how about you? Do you expect the Symbian Belle update will be announced during the #NokiaWorld? Or do you expect the successor of Nokia N8 toting with your next gen. Symbian 'C' os and Carl Zeiss optics?