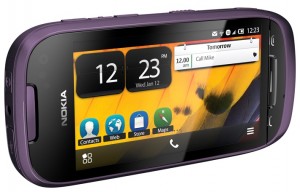 Sorry, I'm quite late about this one. Nokia is currently running a 'Try Something New' competition on facebook where you could win a brand new Nokia 600, Nokia 700, Nokia 701, all running on the latest Symbian Belle. The competition has still 9/20 days and 11 more devices to be awarded to the winning contestants who participated in the contest.
It's very easy to join, just go to facebook.com/nokia and then head on to Try Something New App on the left side and answer simple question in order to be included in the raffle.
1. Facebook.com/Nokia
2. Click or go to Try Something New app on the left side
3. Answer simple question then you're on!
4. Optional: You can also try the SYMBIAN BELLE right in Nokia's Facebook on Symbian Belle demo.
Good luck!