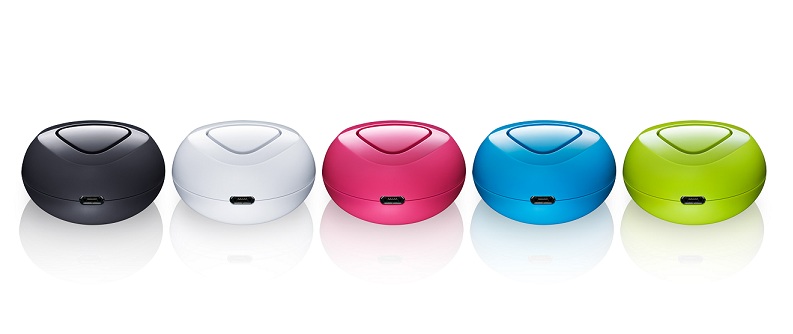 Nokia announced the Nokia 603 with Symbian Belle yesterday together with the Nokia Luna Bluetooth headset that is equipped with NFC. It features a stunningly compact, lightweight, and colorful design. Plus it is one of the NFC enabled accessories of Nokia that's filled with enticing elements we should watch-out.
What so unique with Nokia 603 is the design which features an enabled NFC base which you can use as a holder of the earplug in many purposes. You can connect with the device either through the base with earplug in it by pairing NFC phones or you can also automatically setup Bluetooth connection once you've removed the earplug from the base. Remember you can connect up to two devices at the same time. To charge it, you just need to connect it in the base and plug your cable charger, normal battery life lasts up to 8 hours talk-time, 60 days standby on base-connected.
Superior quality is the one of the most-concerned area of Nokia, that's why on Nokia 603 you'll get the best sound quality in a Bluetooth device. Its advance and enhanced features like noise-isolating design, adaptive volume adjustment and digital signal processing improved overall audio output. The voice guidance also delivers easy use in pairing and notifying.
Nokia will deliver the Nokia 603 on this Q4 2011 with market suggested retail price of €69. Available color variants are in Power Rangers theme the white, blue, pink or fuchsia, yellow, green and black.
Nokia Luna Gallery: