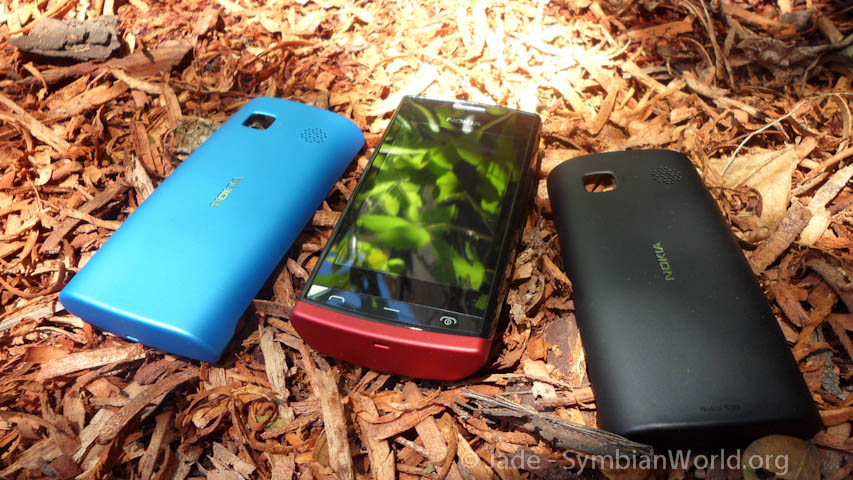 How can you not forget the first Nokia devices that lets you dress them? They are the first range of mobile devices that changed humanity's perspective on what is personal. They rocked us and they gave color to our lives on the past.
Well, Nokia is starting to integrate again the excitement of those previous years we had on our lovely customizable devices. They're slowly making smartphones with changeable covers in order to suit your moods and make you different. That is Nokia 500 as one of the new wave of affordable smartphones that entices you with colorful choices. With black and white variants, you would get a total of three changeable colorful back covers so you can choose on what colors to blend in your mood.
Other than that, Nokia 500 runs on the latest Symbian Anna operating system and it's ready to be updated for Symbian Belle this coming months. It also has 1GHz processor and 256MB in order to boost your whole smartphone use by giving you snappier and smoother experience. It also includes a 5MP camera at the back for taking high quality videos and photos. The rest of the features will be highlighted on more detailed post or on our review of Nokia 500.
So, for the meantime enjoy our gallery and hands on video of Nokia 500.