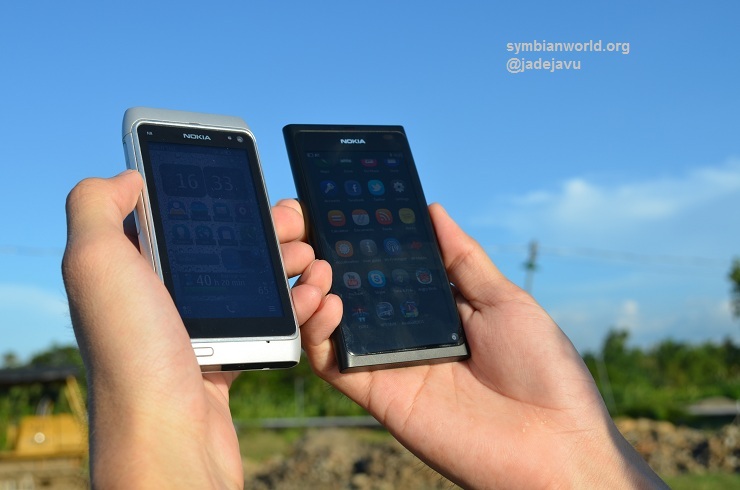 Finally, the Nokia N9 which I've waited and wanted for so long is here. This one is from Nokia Philippines, a 64GB Black version N9. So first and foremost thank you so much Nokia Ph especially to mam Nikka Abes, Corporate Communications Manager.
Below is the unboxing video of Nokia N9 with short design comparison against Nokia N8 and Nokia 500. It clearly shows that Nokia N9 embodies a beautiful exterior design, without putting down N8 and 500 as we have different preferences. It just feels so good in my hand and for my eyes. The feeling of holding it is very uplifting and its solid and sleek body really hooked my hands on it.
So, I think that is enough words for now just in order to describe my brief impressions after unboxing and initial testing. Enjoy the video!
Preview of the upcoming Nokia N9 and Nokia N8 galore: