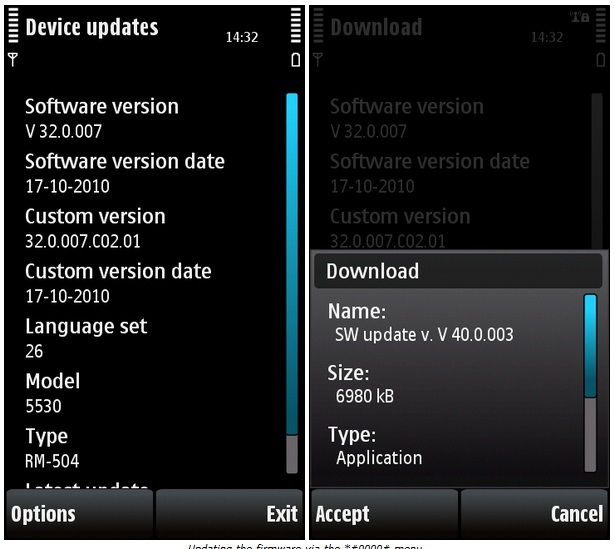 Just couple of days back the Nokia 5800 received a firmware update to v60 and it looks like the FW update is also available for Nokia 5530. Firmware update for 5530 is v40.0.003, previous is v32.0.007. This update brings important improvements on the web browser and overall performance of both devices. See the lists below.
Nokia 5530 FW Update to v40
New Web Browser – Symbian Anna version
Updated Nokia Maps version
Swipe to unlock
Emoticons support
Overall performance is improved
You can check the update for your phone through the Software Update app in your device or you could check the Nokia Suite or PC Software Updater for this update. Size is approximately 7MB.