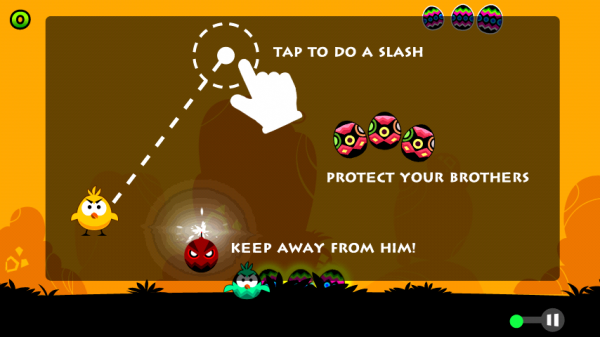 Rip Off is a tap-to-slash adventure-action game. The theme is characterized by a bird story where it needs to protect eggs from the alien like snatchers. To play the game you need to slash the enemy by tapping on them and keeping the eggs away from them. While slashing you can create combo and critical hits which are essential to game progress. The game level up can be achieved through completing certain goals and also you could unlock customizations through these achievements.
Watch the demo below:
Game notes:
I really don't know how to pause the game or hover to the menu while playing except from swiping away the game to pause and going back to it.
Achieving game trophy and unlocking levels and customizations is quite hard.
The game consumes a lot of time just to reach 1000 scores (but it will depend once you've unlocked higher levels)
It's really a combination of Fruit Ninja and Angry Birds for mostly on the graphics and customizations.
Nice music and sound effects.
Very entertaining esp for first time.
Tip: Combo hits can be achieved through sure hit (no miss).
If you want to add more notes for the game, feel free to drop it here.
You can download the game free in Ovi Store. Other platforms like from iTunes this one is paid, maybe they have different version for this. I have checked the publisher site and it looks like they have a Symbian version but Nokia Store says it doesn't support my N8 when I checked it.