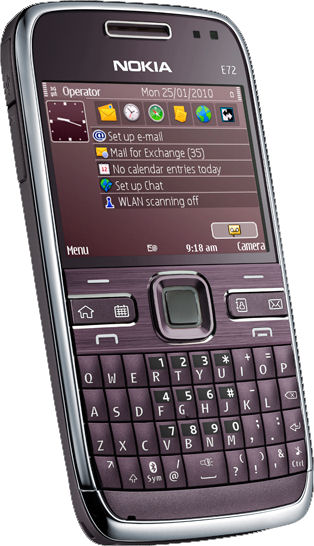 Good news again for Symbian users especially to the Nokia QWERTY fans out there. The smart and bold Nokia E72 received an unannounced firmware update with approximately 900KB size of software goodies. The new fw version is 081.003 from 071.004. There are no official changelog yet but few guesstimates are on the overall improvements for S60v3 experience and to apps  updates (email, browser, etc.)
How to check and download the update:
Use Nokia Suite or Nokia Software Updater in your PC to check for updates
Dial *#0000# in your phone and download via Wi-Fi or 3G
If you still don't see the update just check regularly because it may still be on roll out to many regions worldwide.