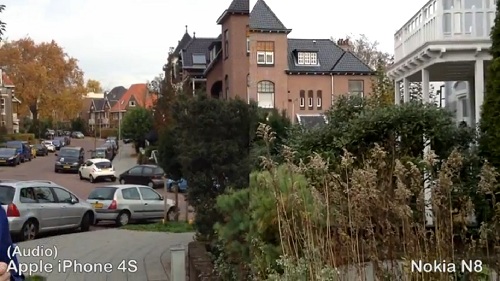 Nokia N8 is undoubtedly the best cameraphone out there. It is still a beast in still and video shooting even beating latest devices like the Apple iPhone 4S, thanks to the monstrous sensor, Carl Zeiss optics, and excellent camera system. On the video shootout below, Nokia N8 and Apple iPhone 4S camera prowess on video shooting have been tested. And with no doubts, the Nokia N8 came out to be the winner for both video and audio quality.
Notes:
Nokia N8 video picture is brighter and darker (better dynamic contrast)
Nokia N8 audio quality is excellent, thanks to two microphones used on it
Apple iPhone 4S records 1080p
If you still remember on previous posts that Nokia N8 camera has been compared too against iPhone 4, Xperia Arc, Samsung Galaxy SII and many other devices. So were convinced that N8 is still the camera king?