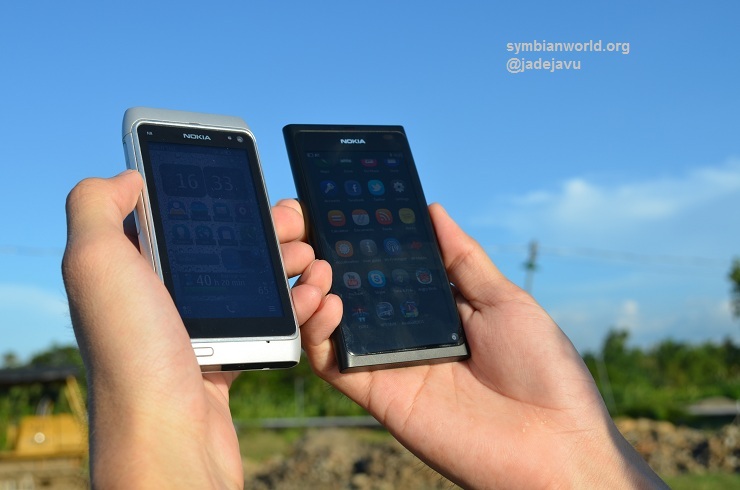 Last time we brought to you the Nokia N9 and Nokia N8 camera battle part 1, today, we will be sharing the part 2 comparison which brings more macro shots as you guys suggested.

So below are macro shots I've taken during our outing from Sagay City to Bantayan Island, Cebu, Philippines. Now, I'm leaving to you guys on which do you think captures close-up shots better, N9 or N8? Votes or choice of yours are welcome in the comments section.
Settings: All set to auto except on few scenes/shots that were set on macro or close-up. Full resolution of images at my Flickr.
N9 top and N8 bottom.
Notice that Nokia N9 struggles to pick the right white balance settings in auto mode that was also the same on part 1. But few shots of Nokia N9 capture the right white balance settings. Furthermore, this issue might be resolve via firmware update. Still, Nokia N8 captures great and still a camera king considering its unbeatable camera specs. Nokia N9 on the other hand captures great shots too with crisp details even on macro.
So which color suits your flavor?
Bonus video from Nokia N9: