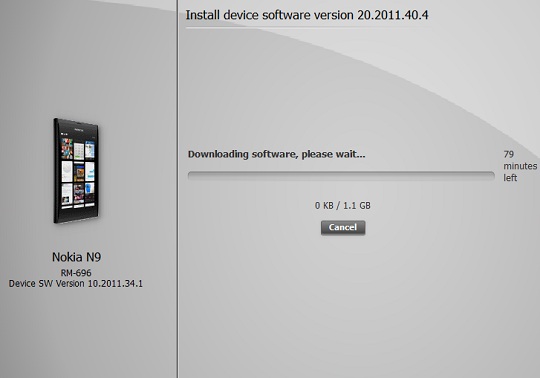 If you're a Nokia N9 user and have not yet updated your device to version 20.2011.40.4 because of the unavailability of the update in your region then there is another resort to get that update. If you can't wait for the roll out to hit your region, you can try the Nokia Software Updater in PC. Just plug or connect your Nokia N9 to the PC and open the program. The difference compare to the OTA update to this one is that you will need to download a much bigger software update with 1.1GB. Over the Air or OTA only takes 200MB+ so you might need to spend few more hours on updating it over NSU.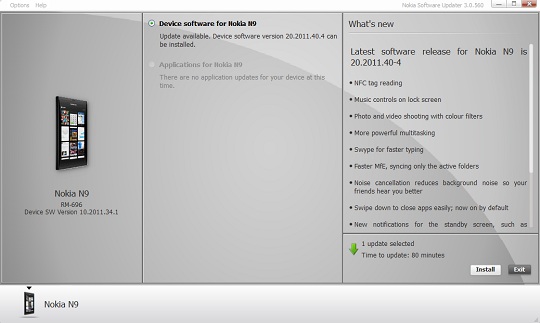 Lists of highlighted new features that you will receive through this update are:
NFC Tag Reading
Music control on lock screen
Photo and video shooting with colour filters
More power multitasking
Swype for faster typing
Faster MfE, syncing only the active folders
Noise cancellation
Swipe down gesture is default to close all apps
New notifications for standby screen and many more improvements
Thanks to @jhaggett for the tip.
UPDATE: Don't update using Nokia NSU if haven't back-up yet. I lost all my apps that I got from Nokia Store after update.