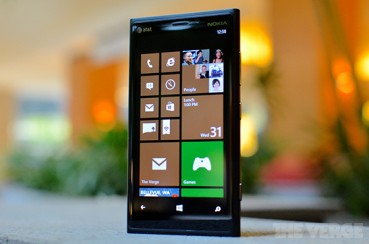 The guys over at the Verge got their hands on the brand new Nokia Lumia 920. In a video and text hands on Dieter Bohn looks at its strengths and weaknesses.
Here a short summary:
Good Stuff
PureView camera takes incredible low-light shots
Large, responsive screen
Nokia software enhancements
Bad Stuff
Very heavy and bulky
App ecosystem remains deficient
Some issues with LTE reception
Jump over to The Verge to read the full article and see the video.