Last week Nokia introduced the new HERE brand to "deliver the world's best maps and location experiences across multiple screens and operating systems." In the press release Nokia also announced that an dedicated iOS App will be shortly available. That application supports offline capabilities, voice-guided walk navigation, and public transport directions. Since yesterday this app is available in the App Store for free.
No doubt, Nokia has experience in the navigation business and is offering on its Symbian and Windows Phone devices superb applications to get from A to B. However, looking the the new HERE application on my iPad I am quite disappointed!
Just like Apple's own Maps application the satellite view on HERE isn't really ready yet. In big cities like Berlin it is just fine, but in smaller cities like the hometown of Volkswagen – Wolfsburg – it looks horrible: 
HERE: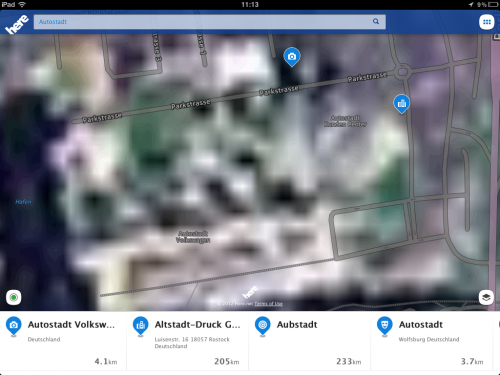 Google Maps: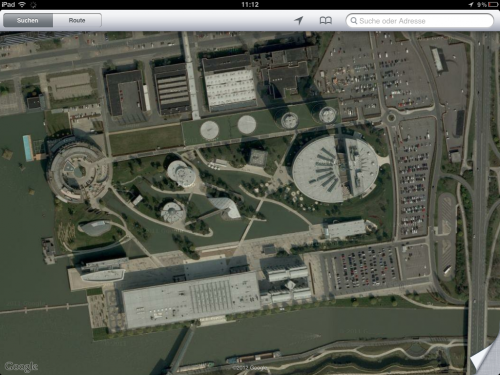 No words needed, huh? Also the reviews in the App store aren't as possible as the guys in Berlin and SF have expected. Currently the average  is just 2,5 stars out of 5. And when you read through the comments you will see why. Is that how Nokia can win the mindshare in location? There is no doubt that Nokia can do ways better and that the app needs a lot of work. However, HERE is currently on the second place on Apple's App store for free iPad apps.
Try the app yourself and tell us what you think.