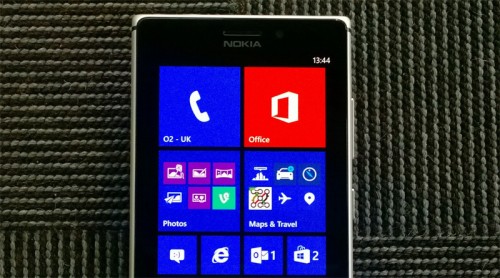 Last week Nokia startet to roll out its Nokia Black update. First the update was made available for the Nokia Lumia 1020 as well as the Lumia 925. Meanwhile more devices have received the update, including my Nokia Lumia 920. The update brings notifications to the glance screen, updates to apps likes Nokia Camera and completely new apps like Nokia Folder, Nokia Beamer and Nokia Story Teller.
Latest generation of imaging algorithms. The Lumia Black update further improves the image quality, especially in Lumia 1020. Among others, the improvements include a new oversampling algorithm, making your images more natural looking with reduced noise, while ensuring your photos remain wonderfully sharp.

The Lumia Black update also brings a series of enhancements from Microsoft to Nokia Lumia smartphones. These include safe driving mode – which cuts out unnecessary distractions when you're on the road; customised ringtones for each contact. You can now also close apps within the in multitasking view and lock the screen rotation if you wish.

"Nokia Lumia Black updates the imaging experiences on your Lumia and makes using the Windows Phone even more fluid. New App Folders and the ability to close apps in multitasker are my personal favourites. I also encourage everyone to try out the Nokia Refocus app that introduces a whole new dimension to photography," says Samuli Hänninen, vice president of software program management for Nokia's Smart Devices business
Windows Phone devices check for updates every week, and will notify you when it find updates. However, you also can check manually for uptes by going to Settings -> Phone update and check for yourself. If Lumia Black is ready for your phone, you'll be able to download and install it straight from that screen.
Jump over to the guys from Nokia for further information