Some months ago I've written that the E51 is the perfect mid tier device in my eyes (read the article here). Everytime somebody asks me for a good, simple and cheap phone I say Nokia E51. Now Nokia launched the E63 and after 2 weeks of use I do think that the E63 is a good mid tier device too. So, if you're searching a good and cheap phone you should take a look at the E51 and the E63. Read on to see why the E63 is that good:
Business computer:
If the E51 doesn't suite your business needs the E63 will. With its full QWERTY-keyboard it is even easier to answer e-mails, create and edit office documents. Besides the e-mail client and the full version of Quickoffice the E63 offers a whole folder with more office applications.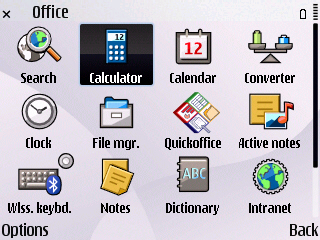 Here a few business applications:
Adope PDF
Intranet
Calender
Dictionary
Zip
S60 3rd Edition: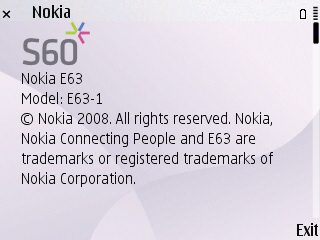 The E63 is based on S60 3rd Edition Feature Pack 2. S60 stands for entertainment, office and more at the same time. So, the E63 can handle almost every task being mp3, internet, e-mail, SMS, VOIP, office, gaming and more. Furthermore, you can add a bunch of 3rd party applications which make the E63 even more powerful.
Built quality:
Despite the E63 is just out of plastic it's indeed pretty solid. No creek or loose keys – everything is at its place. This is really like a device should be built like.
Price:
One reasons why to buy the E63 is the pretty good price point. The price according to Nokia is 269€ and you should find it even cheaper in the internet.
Features:
Of course the E63 isn't a flagship full packed with multimedia features. However, you can find the most standard features and a little bit more on the E63. A quite simple 2 megapixel camera, a torch function, 3.5mm audio jack, a music player, Wi-Fi and an excellent internet browser. More over, the E63 is powered by a super strong BP-4L battery with 1500mAh which should ensure you a long battery life.
Verdict:
So, if you're searching a cheap but nevertheless good and new phone you're on the right side with the E63. Key-features are the QWERTY-keyboard, 3.5mm audio jack, strong battery, Wi-Fi and office application. Despite it's plastic housing it looks nobly and is really solid.