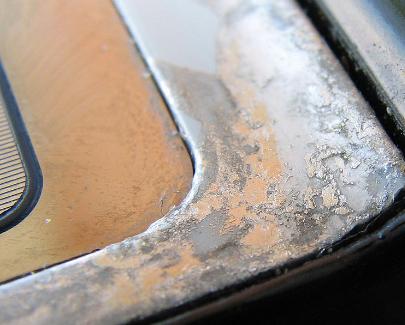 I am a user of Nokia mobile-phones for several years by now. Actually I had many problems with the build-quality and other issues of all the phones by Nokia I have used. Unfortunately the time has gone by and not much except the features has changed. So I decided to write a post about all the issues I am "enjoying" with the company Nokia.
1.) The build quality
We all know that many Nokia mobile phones have issues with the build quality. Some very significant issues are the wobbly slider of the N95, the internal keyboard of the E90 that touches the huge internal screen and the chrome of the N76 which is peeling off.
2.) Bugs & Firmware updates
Some of the newer models, e.g. the N96, are having many problems with the software. Thus Nokia is releasing firmware updates to improve the general stability of a device but also to fix those bugs. If you don't want to use a phone full of bugs you need to update your firmware. With a fast internet connection this shouldn't take more than 15 minutes. The update itself isn't the problem as you can see, but if you're updating your phones' firmware all the userdata and applications on the internal memory will be deleted, which means that you have to reinstall all the applications, setup the device as if it was taken out of the box for the first time, and finally all your messages and so on will be deleted for ever.
3.) Nokia's service
Since most of the users don't want buggy, ugly or wobbly phones they're bringing them to a Nokia Service Center or back where they've bought them. There are reports that users have been waiting on their fixed phones to come back for over two months. I also experienced this long waiting-time with my N95-1, I waited three weeks for it to come back.
4.) User experience
Doing everything manually (update your applications, sync your contacts with your memorycard, etc.) can be very annoying after some time. There's not much eye-candy and so the whole device seems to be made without any "love".
Suggestions for Nokia on how to make all the things better:
1.) The build quality
The only thing I can say on this topic is: Make better tests with your phones, not only if they can stand crashes, but also if the slider is shaking, if light shines through the gaps or if the chrome peels off after some time.
2.) Bugs & Firmware updates
Look at Apple's iPhone and you know how firmware updates should be. Installing the update without losing any personal data is the point. The users don't want to install everything again when they're updating the firmware.
What about a programme like iTunes? It synchronizes everything with the phone by just one click. All the data is back-uped by just connecting your phone to the computer, loss of important data is almost impossible with this method.
3.) Nokia's service
Service shouldn't take much time. This is the service I would like to see at Nokia (this is no dream, other companies can do it. So why should Nokia can't do it?): 1. Report your problem on a website > 2. Wait until a Nokia employee has checked your problem and decided what to do > 3. get packaging material from Nokia > 4. send the device back to Nokia > 5. Get a new device within 3 workdays.
This is possible! Apple's support showed it to me when I had problems with my iPod. So come on Nokia, you also can do it!
4.) User experience
As I said in point 2.) before, look at the iPhone. If there are updates available for applications there should be a little information window which says: "New versions of AB and XY are available. Do you want to update?".As also said before, develop an application like iTunes which does everything you want to do with just one click. Last but not least, build more eye-candy into your Symbian S60 OS.
As you maybe noticed there are many suggestions to copy the simplicity of Apple's products, but this is not because I'm a Apple-fanboy, I just think that the user experience that comes with their products is the best of all manufacturers.