The sun is shining, the birds are singing, everybody is wearing T-shirts and so my girlfriend and I went out with our bikes to have a picnic. As I just received a Nokia E75 back than I took it with me to take some pictures and to track the route. Having GPS, a 3.2 megapixel camera, a nice formfactor and a full qwerty-keyboard it would be fine for the trip.
Before we started, I switched on Sports Tracker and waited for GPS fix. Indeed due to A-GPS it connected to to satellites pretty fast. During the ride I looked at the display to see our current speed. When we found a good place to have picnic I paused Sports Tracker and just replied an e-mail I received. It was pushed straight to my E75 and thanks to the full qwerty-keyboard I replied pretty fast. Another cool feature other than tracking your speed and route is that you can geotag your pictures, videos and also your music. So you can see where you listened to a song, or took pictures.
In the end I've uploaded the route straight to  Sports Tracker and so you all can take a look at the songs we listened, the pictures I took as well as the video I've recoded.
All in all the E75 is a cool device going out with. You can track every step you take, take pictures with a not perfect but decent camera, get your emails pushed and reply them really fast due to the slide out qwerty-keyboard. All this in a sexy and handy formfactor.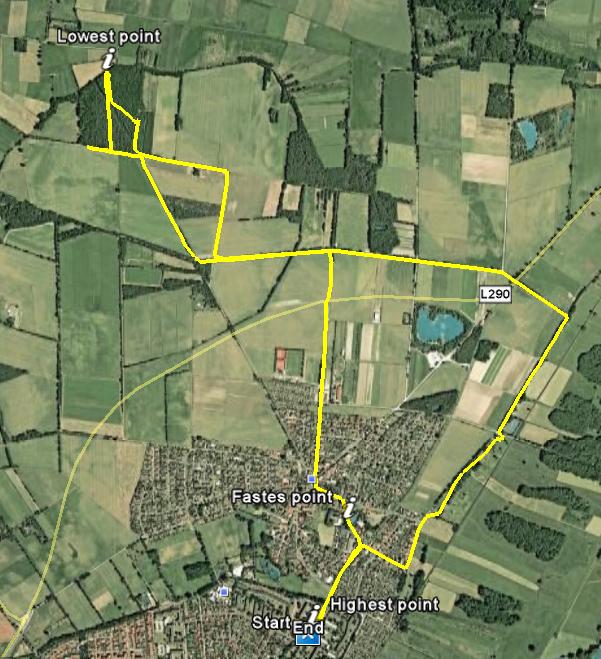 Here some pictures in full size I've took during the trip ( click to enlarge):