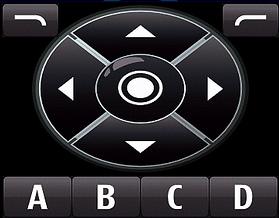 In pretty much all Java games for S60 5th Edition, so for the N97 and the 5800, you do have an on screen keyboard. However, due to this keyboard you do have only half the screen size available and you cannot enjoy the application. It seem that's just a little problem but it's really annoying and a lot users don't know how to fix it. Here's a small and easy guide how to hide the keyboard.
Open Settings
choose Application mgr.
Hit Installed apps.
Choose your application, for example PC Remote
Click on Options
Go to Suite settings
Navigate down to On-screen keyboard
Set it to Off
That's all. Now the on-screen keyboard is turned off.