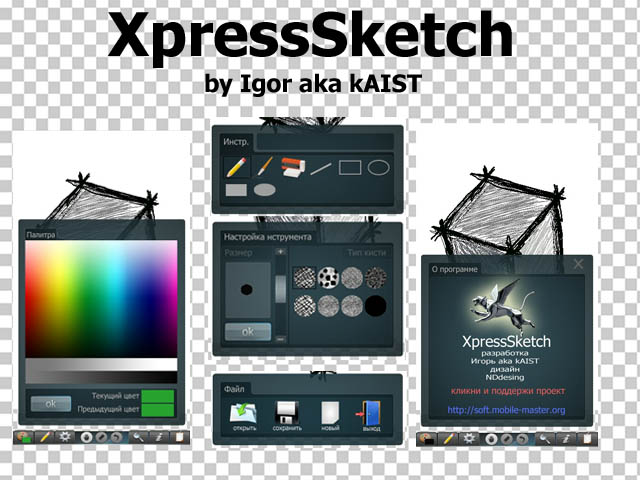 Igor aka kAIST is without a doubt a really talented developer. Now he brought us a new and powerful drawing application. XpressSketch works on all S60 5th Edition devices such as the Nokia N97, 5530, 5800, X6 and the 5230. Although there is a lot effort in the software it's completely for free. As already said, XpressSketch isn't a simple drawing app but rather a powerful drawing tool offering following features:
Faster and smoother drawing.
More than 50 thousand colors.  Do not hesitate, what color to choose, use the convenient palette of colors.
8 tools (list will be expanded in future versions)
In pencil, there are 8 different brushes (work tool "brush" in the next versions will be improved, you will be transparency)
Easily zoom, easy and rapid movement of the canvas.
Ability to save images in formats jpg and png, open any image, create a new canvas with arbitrary dimensions.
XpressSketch

Python 1.9.7
This application requires Python so make sure you have Python installed in order to run XpressSketch. Best would be, if you install both, Python and XpressSketch, on the C-drive.