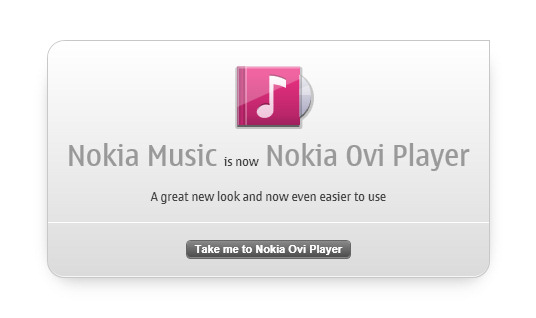 For all those music lovers out there, Nokia has announced the Ovi Player. Ovi Player is the new name for the earlier Nokia Music application. Ovi Player is not a ground-up rebuild of Nokia Music, but it does contain some new features that will make it even easier to use.
Ovi Player contains some new views to help you navigate and enjoy your music collection. The 'recently added' view is used by many people as a way of keeping track of their new music. This enhanced view shows your recently added music grouped by albums together with cover art. In addition, the introduction of a 'filter column' on the detailed view will also help you browse your music collection more easily.
The player has also been redesigned to be more compact and to offer a more responsive volume control and track position selector.
Ovi Player is compatible with all existing Nokia Music Stores. When viewing Nokia Music Store using Ovi Player, the 'music queue' is now retractable to allow the best possible browsing experience. The queue is retracted by default but can be exposed by hovering over a simple arrow control.
When getting new music, the download progress is now displayed in a consolidated 'progress panel' at the bottom of the application. This panel also lets you monitor your device music transfer status.
As well as containing numerous defect fixes and some performance enhancements, the Ovi Player also support Windows 7.