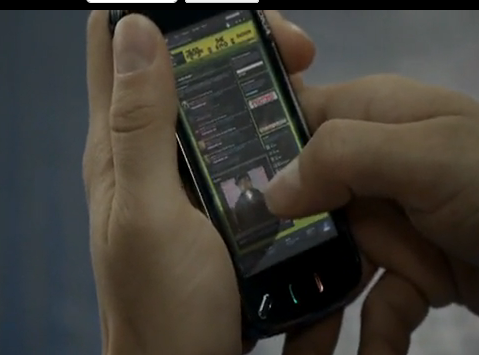 It's now a well-known fact that companies have proved that films are one the greatest places for what they call the product placement. In short manner, it's just about advertise over the film. So let's watch again on which films where Nokia put its own actors and actresses like the Nokia N93.
Note* Not in 100% in order or in a complete lists.
First is from the Clueless (1995) where Nokia 232 appeared together with Alicia Silverstone.
Nokia 7110 in Matrix film and used by the character Neo portrayed by Keanu Reeves.
Nokia 9000 Comminucator in The Saint
Nokia N93 in Bourne Ultimatum with Jason Bourne as the primary character (Matt Damon)–One of my favorite.
Nokia 8210 in changeable color covers appeared in Charlie's Angels, So Close, Accidental Spy, About a boy, Cats & Dogs, Football Factory and in other films.
Nokia 6600 in Cellular
The 5800 on the billion-grossed movie, the Dark Knight,
N95 on Final Destination (2009)
N73 in Taken
N93i in Transformers
X6 in the Hang Over
And the most recent one the 7630 in the movie Twilight Saga: Eclipse – though I didn't watch 'coz I personally think it's not worth to spend on.
Some recent music videos:
N96 on Hot N Cold by Katy Perry
5800 on Low by Flo Rida, Jai Ho of Pussycat Dolls, Good Girls Gone by Cobra Starship feat Leighton Meester, Waking Up in Vegas by Kary Perry
N97 in I Got a Feeling of Black Eyed Peas
5530 on Hot Mess by Cobra Starship (?)
These are just the few lists that I've remembered and gathered from conversaciones.nokia.com So if you have any list to add just feel free to drop it via comments.