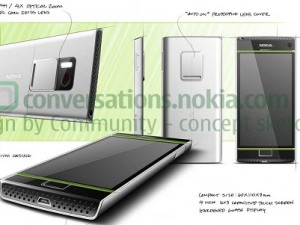 The first sketches of the Nokia U emerged today on the Nokia Conversations official post for Design by Community. There where 3 choices to choose from and only one sketches will go to finale. Part of that are the lists of Nokia U concept specs listed below.
Display and UI: 4-inch capacitive 16:9. Power button, camera, zoom and volume button controls
Shape: Monoblock
Dimensions: 60 x 110 x 6-10mm
Extras: Auto lens cover
Material: Aluminium
Finish: Soft touch
Colour: Single colour
Durability: Super strength
OS: Open source operating system with unlimited multitasking
Connectivity: Support for 802.11 n/b/g wireless standards, USB 3 connectivity, HDMI connectivity, cable charger and Dolby Surround Sound
Camera: 8-megapixel, 4X optical zoom, Dual LED and Xenon flash, HD video capture and instant image capture
Enhancements: Kinetic power booster, multiple OS support, surround sound speakers, upgradable Flash memory, upgradable image sensor
For the sketch 1 is a blend of Nokia N8 in the physical design of the phone. Making the front akin to N8 but the size was the greatest attractions.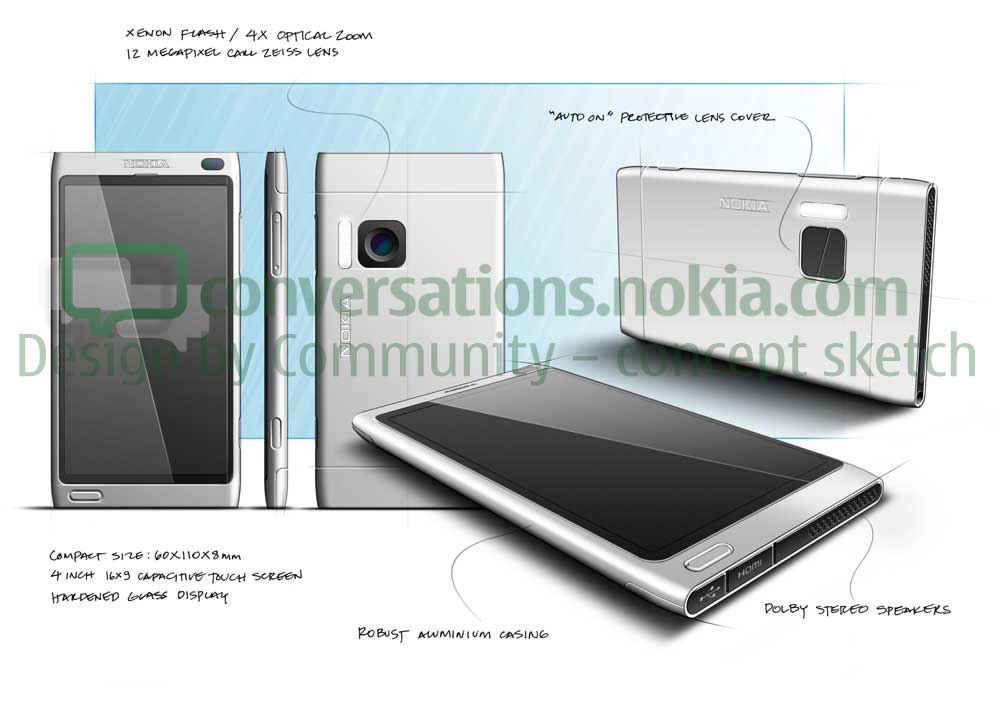 The next sketch is the X6 in refreshed. With the speakers and front showing the Xpressmusic designs. But again the phone is sexier in style with enhanced features outside like the camera at the back.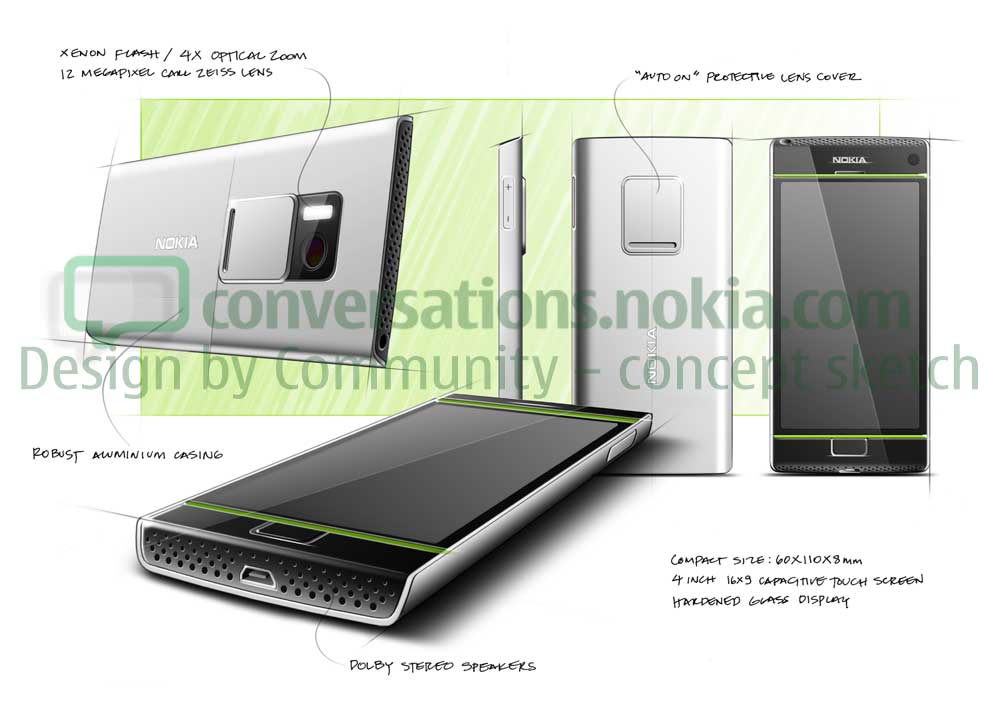 And last is the C and E blend. This sketch resembles the likeness from the new line up of Nokia. If you notice the front can be mistakenly identified as the iPhone but overall the new design gives it more crunch in its design.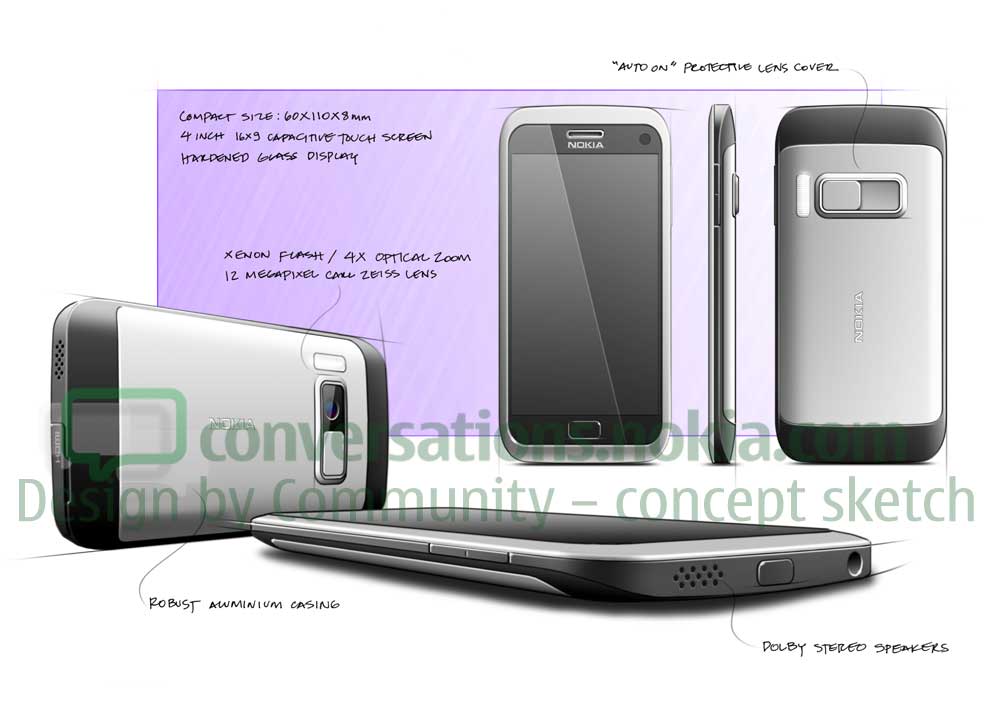 Nokia Design by Community was a successful start and now the end is near. After we vote for the final design, I'm sure Nokia will finally announced it together with its name as Nokia U that we voted. So we should always that after this, Nokia would finally make it into real one just like on the Nokia Kinetic.