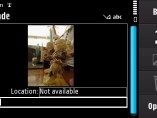 If you want to share your photos and videos directly from your smartphone devices to your friends in many social networks it might be a hassle for some reasons, but not anymore! Because with Nokia Share Online you can share media files fast and easy. Plus with the latest Furtiv plug-ins you can now access and integrate your social network accounts such as flickr, twitpic, facebook, picasa, my space and others into your Nokia Share Online or upload directly from your gallery.
Here's an easy-to-follow guide to activate your Furtiv plug-ins in your Share Online:
First step is to download the plug-ins by using your phone's web browser and navigate to http://www.furtiv.mobi or you can also visit the furtiv official site here. After that you will see lists of available plug-ins and most of the are free like facebook, orkut, MySpace or tweetphoto and more. (Note: You need to connect to your network or available free wi-fi hot spot to access this)
Supported plug-ins for Nokia Share Online
Facebook
Tweetphoto
Picasa
Orkut
Dropbox
My Space
Flickr
Linked In
Twitpic
Yfrog
YouTube
img.ly
Second step is activating your downloaded furtiv plug-ins in your Share Online application that can be found in your Nokia devices either Symbian 3rd edition or s60v5. Go to Share Online in your phone and select the available plug-ins that can be activated.
Now that you have your plug-ins ready, you can choose your preferred social network and upload instantly.
The UI for uploading the files via Nokia Share Online are very easy to know. Here's how it works in a twitpic.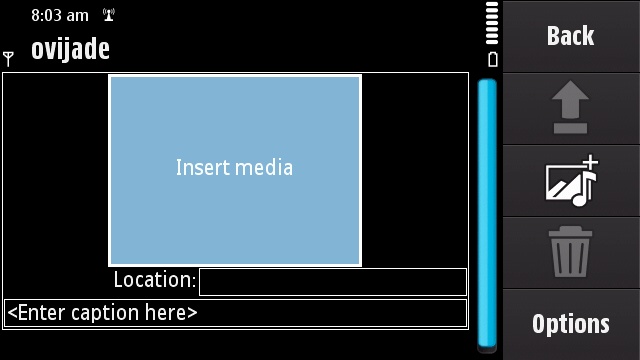 Tap on the screen to insert your preferred picture. ( You could also upload directly from you gallery and you will find Send>Upload>choose your service)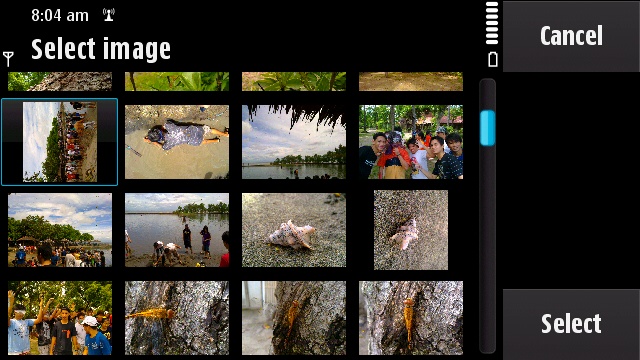 Now browser your gallery and choose the photo to be uploaded.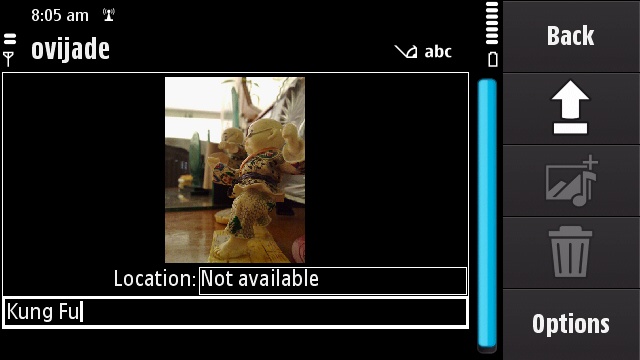 If you're done choosing, you can also add a details/caption.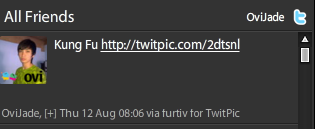 Success! Here's the output in your twitter time line.
*Furtiv plug-ins also supports Symbian S60v3 so, you can actually do this also in your other devices.