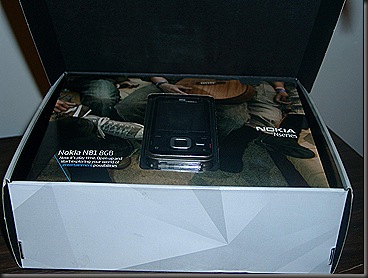 I've had the N81 for 2 weeks now and I've been asking myself, why N81? What makes somebody buy an N81?
Or what makes me I, give up my money on some phone that has a 2mpx camera, no GPS and no acceleration sensor? Maybe because it just follows Nokia's rules? The See New, Hear New, Feel New thing?
See the the new attractive black design. Eventhough most of it is plastic, it feels very strong. And plastic doesn't rust over time.
See and Feel the new Funky key lock. This is actually the first time Nokia changes its key locking routine.
Feel the new Naviwheel.
Feel the new gaming keys. First Nokia with dedicated gaming keys, so mobile gaming couldn't be more entertaining.
Feel the improved performance and speed while browsing through different application and phone contents.
Hear new: You've got an 8GB memory, go ahead and load it with much ever music you want, then listen to them on the high quality dual phone speakers, or the extra high quality supplied earphones.
See new, Hear new, Feel new. This is what's supposed to make N81 succeed in the mobile market. However not everyone wants a GPS or accelerometer in his phone, but certainly most of people prefer a good camera over the gaming keys for example. This is most probably why Nokia launched Ngage first access only for the N81 till now, so as to provide better marketing by directing people's motivation towards gaming.
Anyway, I've almost finished my trialing period now and so sad the N81 is leaving soon. Gonna get back to my crappy N80. I think I might make a whole memory format, maybe it can then bare a little of N81's performance