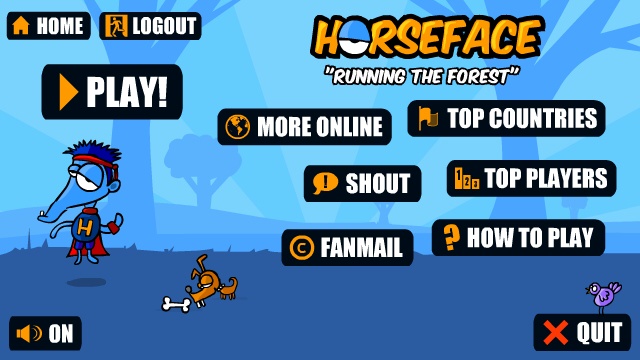 Barking Seed is always sweet to us especially the adventures they share. Like on the new Horseface game they've delivered on the Ovi Store with full fun and excitement.
Horseface is free Symbian S60v5 games that can be download free at the Ovi Store. And as the title suggests it is an adventurous game and of course it is funny too. You will get loads of experience on how to dodge rocks to birds, and to pump Horseface with donuts to apple.  And so you will not be alone with the adventure as Sausage (the dog his pet) will help you through the way.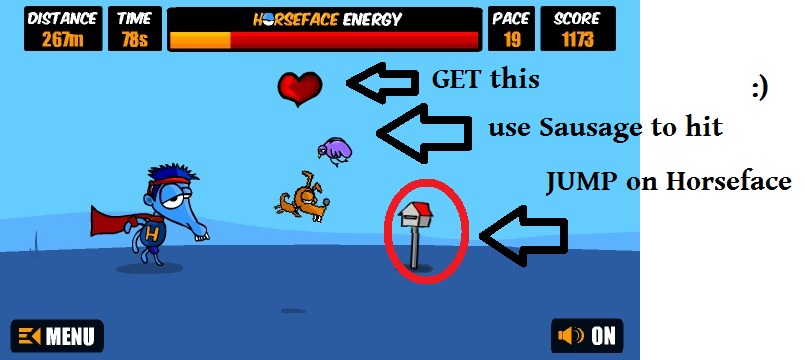 And if you can't you will be doing like this…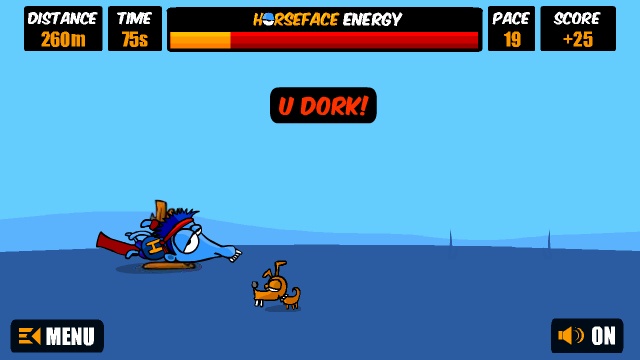 The game is not complex to play as it is very fun—and annoying sometime—teehee =). Just tap Horseface if you want to get or dodge something. While tap Sausage to jump in order to be save from birds and other slowing elements. The goal of the game is to survive and to maintain the life of Horseface while running in the forest. So more distance that you covered plus more pills/foods means that you will have a higher score.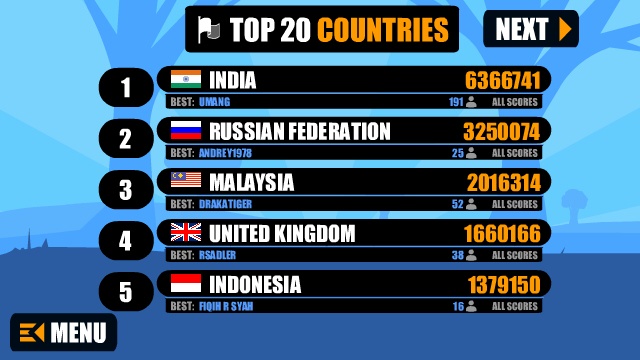 You could also share your score and compare it with your friends in an online ranking system.
Download: Ovi Store
Price: Free
Devices: Symbian S60 5th Edition