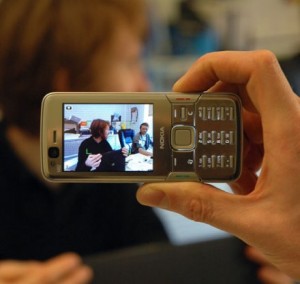 Today, there are wide range of Nokia smartphones which have geotagging features. Almost from the S60v3  to S60v5 like Nokia N97, N82, E52 and other devices have GPS funtioncs, thus, geotagging is possible. By this feature it allows your captured photos to be tagged by the location coordinates where you shot from using the GPS of your phone. It works by adding the GPS information to the Exif data of your images. So whenever you upload your photos in different social networks and image or video hosting websites it will be accompanied by your location coordinates in where you took the photos.
There are still bottlenecks on geotagging photos from phone. As you may remember that I've posted articles related GPS on how to fix those problems. I also posted a guide on how to use Pixelpipe and Furtiv plug-ins for Nokia Share Online. All these stuff will be helpful in geotagging your photos, of course.
I have included here some short guides on how to upload geotagged photos to major social networks or hosting sites.
How to geotag photos from Nokia Symbian S60v3 and S60v5 devices
If your phone has geotagging features you should be able to turn it on from the camera settings. The pin icon will appear if the phone is connected to GPS points. A pin with crossed means the GPS is not yet ready. All geotagged photos will be also marked by pin or satellite logo when you're browsing in your gallery.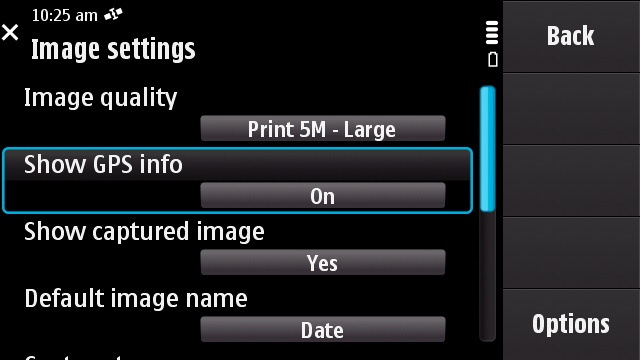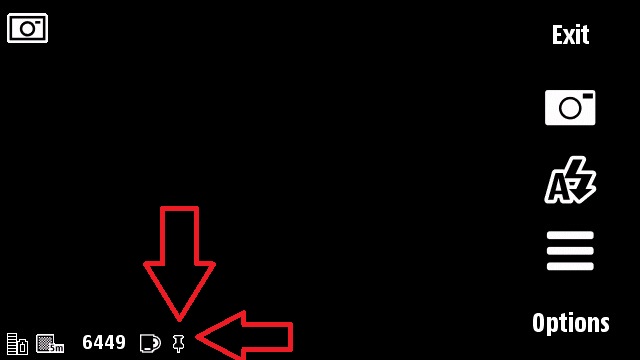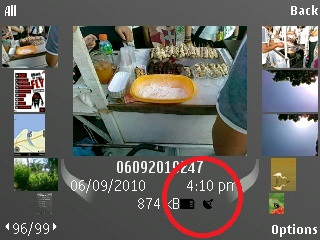 Example of geotagged image on E52
Upload to Twitter via Twitpic, Facebook using Furtiv
One problem I've found out that geotag data was not attached to photos when I posted it to Twitter and Facebook using Pixelpipe. This is because Twitter and Facebook currently don't support geotagging feature for the multimedia contents. But with Furtiv plug-ins for Twitpic and Facebook,  I was able to get the map info through maptwits link that's also attached on the post. So I hope Pixelpipe could add this feature soon.
Check out on how to use Furtiv plug-ins for Nokia Share Online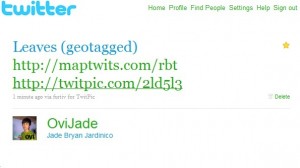 Upload to Flickr using Pixelpipe
Uploading to geotagged photos to flickr is easy as it scans exif data so you can manually add the geotagged photos to their World Map. By this, it will be easy for others to explore and see your photos. Remember you could still upload it via Furtiv.
Check how to use Pixelpipe Send and Share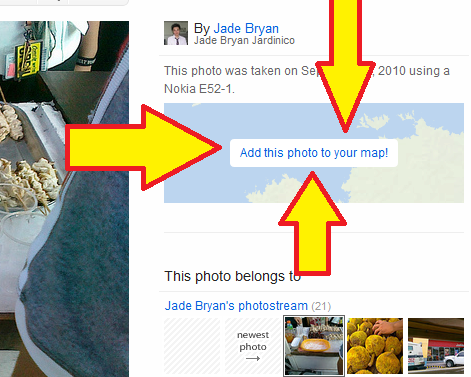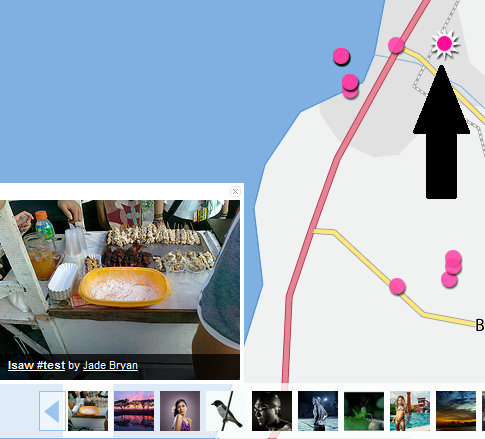 Added geotagged images will be immediately available to Flickr World Map
Upload to Google Maps and Google Earth via Picasa and Panoramio
I'm being redundant to my subtitle here, but Picasa and Panoramio are Google's own services. Picasa works as a web album, but posting your photos to Google Maps and Earth will still pass to Panoramio as they review every submitted photos.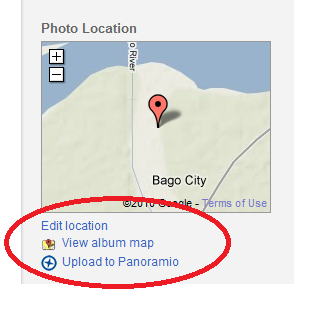 After uploading it to Picasa, your photos can now be seen PicasaWeb, but you still need to upload it manually on Panoramio if you want it to be on Google Maps or Google Earth as they will review it.
My photo on Google maps