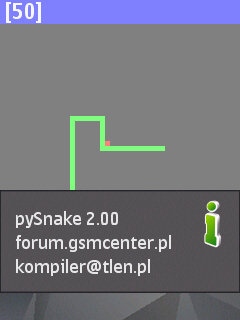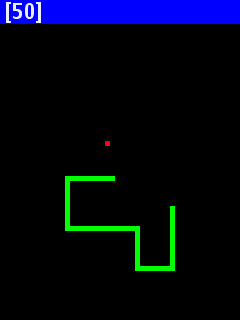 Damien, based in Poland, is a young but quite good python developer. Now he brought the good old Snake back to our Nseries.
pySnake is a game which is using the Accelerometer API of the N95 , N95 8GB, N82 and the N93i to improve the gameplay of the quite old Snake game. So you can control the snake just by moving your Nseries. It's a great and funny game, so don't hesitate and download it for free.
If you want to download even more Accelerometer based games jump over to my older post.
Source: Symbian-Freak