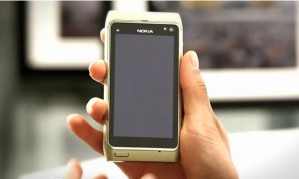 Thirsty? Itchy? And can't wait for Nokia N8? Don't worry because season of joy is already here!  And I have something fun fun fun for all of you guys. So check out after the break…
Today, the first official unboxing of Nokia N8 have appeared. Not with just a simple unboxing that people do, but they come up with new styles to unbox the N8. Also they got the spanking, geeky, hot models to unboxthe Nokia N8 for us. It's truly a season joy and these are really a good treats before we finally get our Nokia N8.
Exclusive video from Nokia for me and to other bloggers:
So get ready to hit the play button now!
Smarty Ryan unboxing the Dark Grey Nokia N8, well it's kinda Black, isn't it?
Pretty Brenda unboxing Blue Nokia N8
Hottie Suzy playing the Green Nokia N8 after unboxing it.