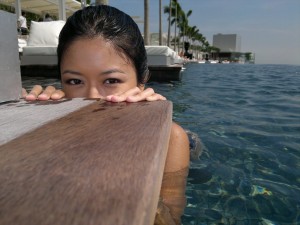 Another batch of Nokia N8's awesomeness have arrived here at SymbianWorld. I'm definitely talking of new bunch of Nokia N8 photos that are ready to impress any of you. That would only possible because of the aid of these top notch features, 12 MP camera with Xenon flash and Carl Zeiss optics. And, of course, remember that these were shot by pros, but it's always possible to make these shots with a good use of your phone.

Adding to that are the technology and artistry that have been applied in N8 camera to create world's smallest stop-motion animation character, Dot.
Professor Fletcher's invention of the CellScope, which is a Nokia device with a microscope attachment, was the inspiration for a teeny-tiny film created by Sumo Science at Aardman. It stars a 9mm girl called Dot as she struggles through a microscopic world. All the minuscule detail was shot using CellScope technology and a Nokia N8, with its 12 megapixel camera and Carl Zeiss optics
So, were you impressed? For sure, yes.
[via: gsmarena]