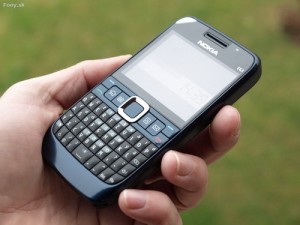 You can now upgrade your Nokia  E63 to a new major software version 501.21.001. The new firmware brings changes and improvements mostly on music services and organizers such as your calendar and contacts, short lists below.
Changes and Improvements via a2phone
Comes with Music along with Music Player baseline upgraded
COMES WIH MUSIC
New CwM account creation resolved for Indonesia variants
Fixed Joining tab visible issue even after CwM account has been created
CALENDAR/CLOCK
Islas Malvinas name changed to Mid-Atlantic in LTA variants
BACKUP AND RESTORE
Fixed the "Contact Retailer" backup and restore issue to recover to Active Idle settings
Before updating through OTA or NSU, it is recommended that you back up first your data.