When Nokia announced the N95 in 2006, the whole world wanted this device. But why did they wanted it? Because of its features! It was the first S60 phone with GPS, a 5 megapixel camera, a huge 2.6″ display, the ability of recording videos in VGA-quality with 30 frames per second, a 3.5mm headphone-jack, a dualslider, and finally HSDPA.
That´s the reason why the N95 is one of Nokia's bestseller devices nowadays.
But what will the future look like?
Today I decided to write a post with my thoughts of the Nokia S60 mobile phones' future.
1. Touchscreen's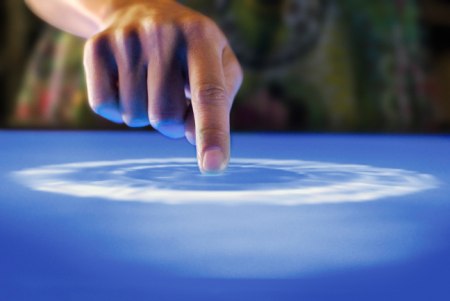 Touchscreens are the new trend in mobile phones since the iPhone. At first only PDA's had touchscreens, but the iPhone changed that: Now everybody want to have a touchscreen because it's some kind of "trendy" to have one. All of the big manufacturers like Sony Ericsson, Samsung and LG have decided to produce touchscreen-phones. A few weeks ago Nokia also decided to get into the "touchscreen-business" – with the Nokia 5800, the Finish company will launch their first phone with touchscreen.
2. VGA display-resolution
Bigger displays with the same lousy resolution of QVGA (= 320×240). That has become the norm in Nokia's phones. The 2.8″ display of the N95 8GB is definetely the limit for that – if Nokia will continue with this trend the display's will look worse and more worse.
In the N90 and N80 Nokia built in great display's with a resolution of 352×416 – but they stopped bulding in those great displays because most of the applications for S60 mobile devices are designed for QVGA displays.
As I said before, the limit for QVGA display is reached now – please Nokia, please create phones with VGA (= 640×480) displays.
3. Multitouch ability like iPhone
With the 5800 Nokia announced their first touchscreen-phone. Maybe you think "great, finally a touchscreen-phone from the world's best mobile phone manufacturer Nokia", but I have to say: It will not be that good like the iPhone's touchscreen, because it has no multitouch.
Huh, multitouch what's that? Multitouch means, that you can use two fingers to operate with your touchscreen. That is great if you want to zoom in a picture or to rotate it. You can't do that with the 5800, but I hope it will come with some of Nokia's next devices.
4. QWERTY-keypad
Touchscreens aren't good if you want to type in long text's. Thus you need to have also a keypad, especially when you are a business user. Samsung showed it to us with the qbowl, now it's your turn, Nokia – we want a touchscreen-phone with an QWERTY keypad.
5. Pre-installed office applications to write word documents, etc.
On the most S60 devices there is a pre-installed version of Quickoffice, but it isn't a full version, so you can't write something with it. You have two options: You can be satisfied with just opening documents or you can buy the full version for 70$. I am not happy with this, there should be at least a pre-installed application with that you can write documents.
6. Internal memory of 32GB – expandable with microSD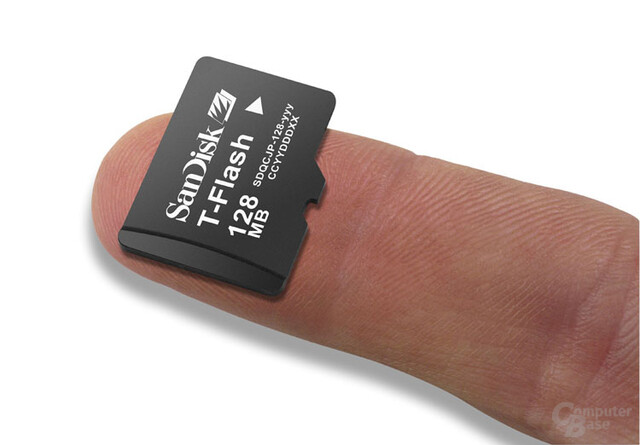 Nowadays much storage is needed by most of the powerusers. The Nokia N96 comes with 16GB of built-in storage and the chance of expand your memory with microSD cards. This is a step into the right way. But the N95 8GB has only built-in memory, that isn't good at all. In the future there should be more phones like the N96 with a big built-in memory and the ability to expand the memory.
7. Ability to read USB-sticks
You want to make a song on your device, but you don't want to start your computer. I think many of you know this situtation. If your device could be connected to your MP3-player, you could copy the song to your device easily without computer. I think this feature should be a "must" for the upcoming devices – and just think about it, Nokia, you would be the first manufacturer with devices that can read USB-sticks.
(Thanks for this great idea of a feature, Vaibhav)
8. Highspeed USB-connection
All of Nokia's devices have slow USB connections, this has to change. My two year old PSP has a faster USB connection than my N95 or other Nokia devices. If you want to copy big or many files to your "multimedia-computer" this is very annoying.
9. Camera that could replace an digicam from about 2005
Just be honest, have you ever captured a real snapshot with your mobile-phones' camera? No, me too. I think the point is, that the camera is too slow for this. We're writing the year 2008 and I think, that Nokia could build in 5 megapixel cameras with three times optical zoom if they want to. In 2005 – three years ago – I bough the Canon Ixus 50. I have to say that this camera is as little as my N95 and makes very good pictures. With the newest technology I think Nokia could make also such a fast and good cam into their phones.
10. Video-recording in full HD
To be honest I have to say that this is feature is very futuristic, but I'm sure that it will come in the next few years. Just imagine you could capture HD-videos with your phone and show them to your friends and family via TV-out cable on a big flatscreen TV – great, right?
11. As good GPS as a standalone-device
The GPS in mobile phones is in its infancy yet. You can notice it, because sometimes it takes ages for a sat-fix and sometimes it's not exactly at all. But if Nokia keeps on developing in it, I think that it will be great in the future, and that you can even use it as a GPS for your car.
12. PC-like web browser
People that are surfing very much with their devices will know, that all browsers for S60 aren't that good as the web browser of your PC. Have you ever used Safari on the iPhone? Yes? Then you will know what I mean with a PC-like web browser. I would like to see this in the upcoming phones by Nokia.
13. Better N-Gage abilities
A Playstation on the go, like the PSP. That's something I want to see in my phone. How many times it is boring and you want to play great games, but have only lousy mobile phone games? The N-Gage platform is great, but the controlling with the small keys of the phone is something I don't like. The N-Gage platform was a great idea by Nokia, but the controls need to be changed.
14. Better batteries
You all know it: If you use your phone very much in one day, you will have to charge it at the latest in the evening. Today's features of a mobile phone need a big battery, so if the features getting more and more, the battery needs to get also bigger.
The N95 had a very bad battery-life in the beginnings, till now some firmware updates has fixed this problem. Nokia recognized this problem early, and so its successor, the N95 8GB got a bigger battery.
In the future we will need bigger batteries to feed the hungry "multimedia-computers". I think the battery manufacturers should develop batteries, that have a battery-life of at least about one week.
Touchscreens are the new trend in mobile phones since the iPhone.