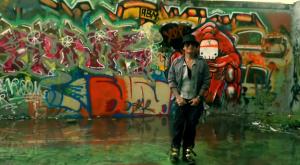 Another epic HD short films shot using the Nokia N8 are the two videos I will share below. First is 'FRANK DA CRANK' that I saw its premier last Nokia PH event in Makati. As the title suggests, Frank is the subject on this as he show off his skills on dancing…I tell you he got mad dancing skills. Director is a talented 'kababayan' (fellow Filipino) Treb Monteras II.

The second and last but not the least video is presented by Pico Brothers. They just proved again that they are not just mindful in making applications but as well as funny and cool HD videos.

So maybe it's also time for your to create your short films with Nokia N8.