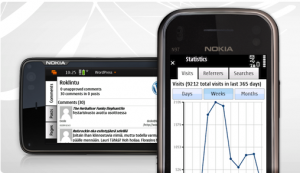 For bloggers, the machine that always simplify our work is none other than Word Press an exception if you're a blogspot user. The big big news to hit this week is that WP for Nokia, mainly the Symbian devices out there, can now download the official wordpress application in the Ovi Store for free!
With WordPress in your phone, you can always check and edit your posts, or manage comments and see your site stats. Currently the app could support touch devices of Nokia like N900, N97 mini, X6 and a lot more. You can check out the official web page of this app at http://nokia.wordpress.org/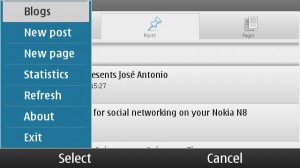 Download the app here.