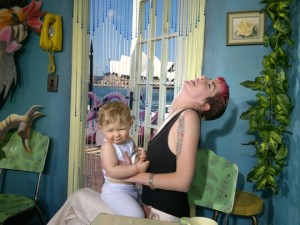 It was not long ago when photography entered the world of Art as a form of visual presentations. Visually we our arouse by the beauty on what we preferred as art in our perspective. Alike to art is of course the subject of you creation. A great example of 'art' is the photography of legendary David LaChapelle and fulfilling its masterpiece with the aide of Nokia N8 as it captures more real details and finally exacerbating the pleasure we see.
And this time it's a grande galore of models to achieve perfect visualisations on David's masterpiece with N8. With note to all, be starstruck-proof when you see the gallery below as he is famous of taking Angelina Jolie and Lady Gaga's portraits.
See the gallery below of how to define art in photography using the Nokia N8.