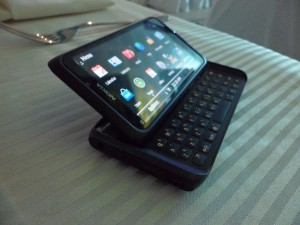 The latest announced and yet to released Nokia E7 together with the recently released C6 are boosts with superior screen output technology naming it as the CBD or Clear Black Display. Which is somehow a new term that needs to be swallow and digest in our brain. This technology might be included too on upcoming Nokia devices.
Few pieces of paragraphs below and a photo from Nokia Conversations will help us on knowing what it is and how it works.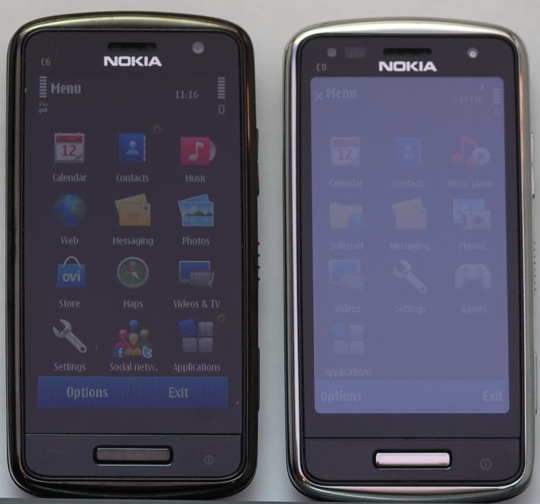 ClearBlack display isn't a completely new type of display technology like AMOLED. It's actually a method to reduce reflections on the screen and improve visual image quality, especially outdoors. ClearBlack ensures that the blacks you see really are just that – black – which in turn enhances the contrast of the display and makes the whole screen much easier to see. This will be especially useful for apps like Ovi Maps, which are likely to be used outside. Also, sharing pictures or other items on-screen with others will be a lot easier due to the technology that enables excellent viewing angles.

The effect of the ClearBlack display technology is similar to that produced by a pair of polarising sunglasses. If you look at a body of water on a sunny day without a pair of polarising glasses, it's really hard to see anything below the surface, but with the glasses on, the reflections are eliminated and you can see underneath the surface. In the same way, without ClearBlack display, you see the reflections on the phone's screen, but with it you see the image on the screen. However, unlike sunglasses, ClearBlack display improves the vividness of the colors: in fact, because the contrast is higher, they'll seem more vivid.

Another useful feature of this technology is also that the viewing angle of the device's display is improved, so sharing pictures or other items on-screen will be a lot easier.