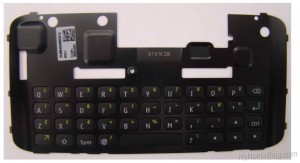 Wondering if what is the beauty of Nokia E7 inside?
Today we have a Nokia E7 special here at SW..and that's all about ripping and disassembling the guts of Nokia E7 out. From its keyboard down to the circuit boards, all with no mercy, but with excitement and drooling for geeks out there.
Let the parental guidance commence in as you're about to see below the E7 go naked.
Warning: Don't try this at home. Let the technician do their jobs. 😀