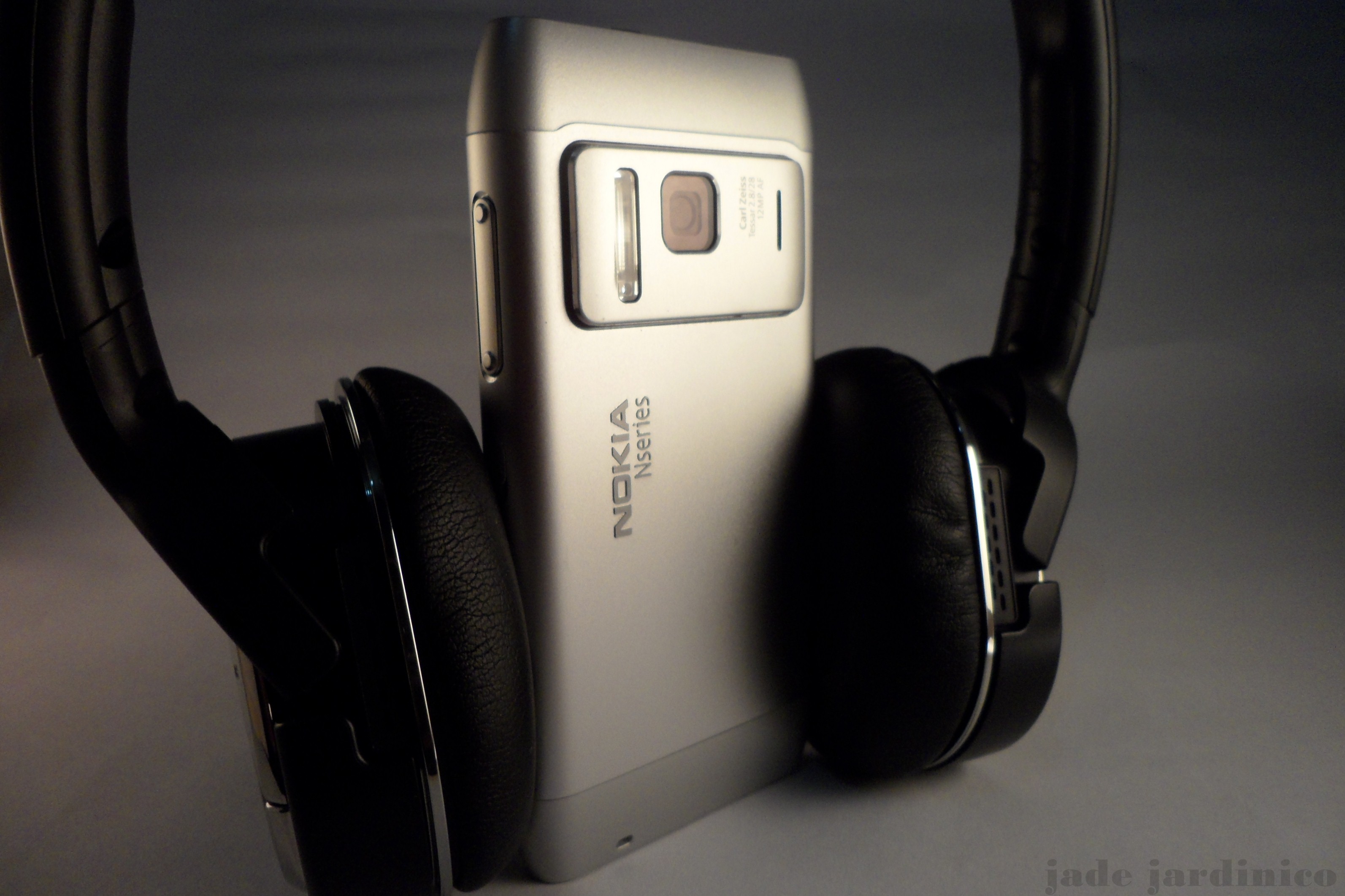 It's almost 2 weeks that I've been using the Bluetooth Stereo Headset BH-905i headset that WOMWorld gave for trial purpose. Like with the standard test procedures, I unboxed and had a pictorial moments with the music icon. It also a time to pin point down the different strengths and weaknesses of this music accessory, as well as the whole set of the review and its conclusion.
P.S.
I have some tips below
What's cool?
Excellent Battery Life (25Hours for Bluetooth connection, 15Hours for BT with ANC, details below on battery section)
Active Noise Cancellation works great
Audio Stereo Quality is superb
Robust Construction and Elegant Design from leather bag to stainless detail of physical keys
Comfortable Weight for head and neck mounts
Audio Adaptors/Connectors are complete for all music occassions
Call quality is great
Connectivity performance is great
What's not?
Headset has a tendency to slip when mounted on small or narrow shape heads
Grips of each headset ear panes are not that strong making some loss audio output (reducing the volume you heard)
I experienced Active Noise Cancellation distortion on stereo output during rough ride or fast movement expecially with vibrations on contact
Headset bag needs some little make-over, although it's leather the shape is awkward
It's pricey
You can't toggle/adjust the volume using your music device or phone
Design and Constructions
The BH-905i was the upgraded version of the BH-905 that was once a supremo in music accessory line-up of Nokia. It happened that BH-905i takes the form of its predecessor, taking the basic physical construction. What they did was a little facelift on the headset by extracting some foams and reconstructing the headset to a sexier form which are not that noticeable. Making the main physical keys and other detail like the stainless steel design were kept intact and the same to the previous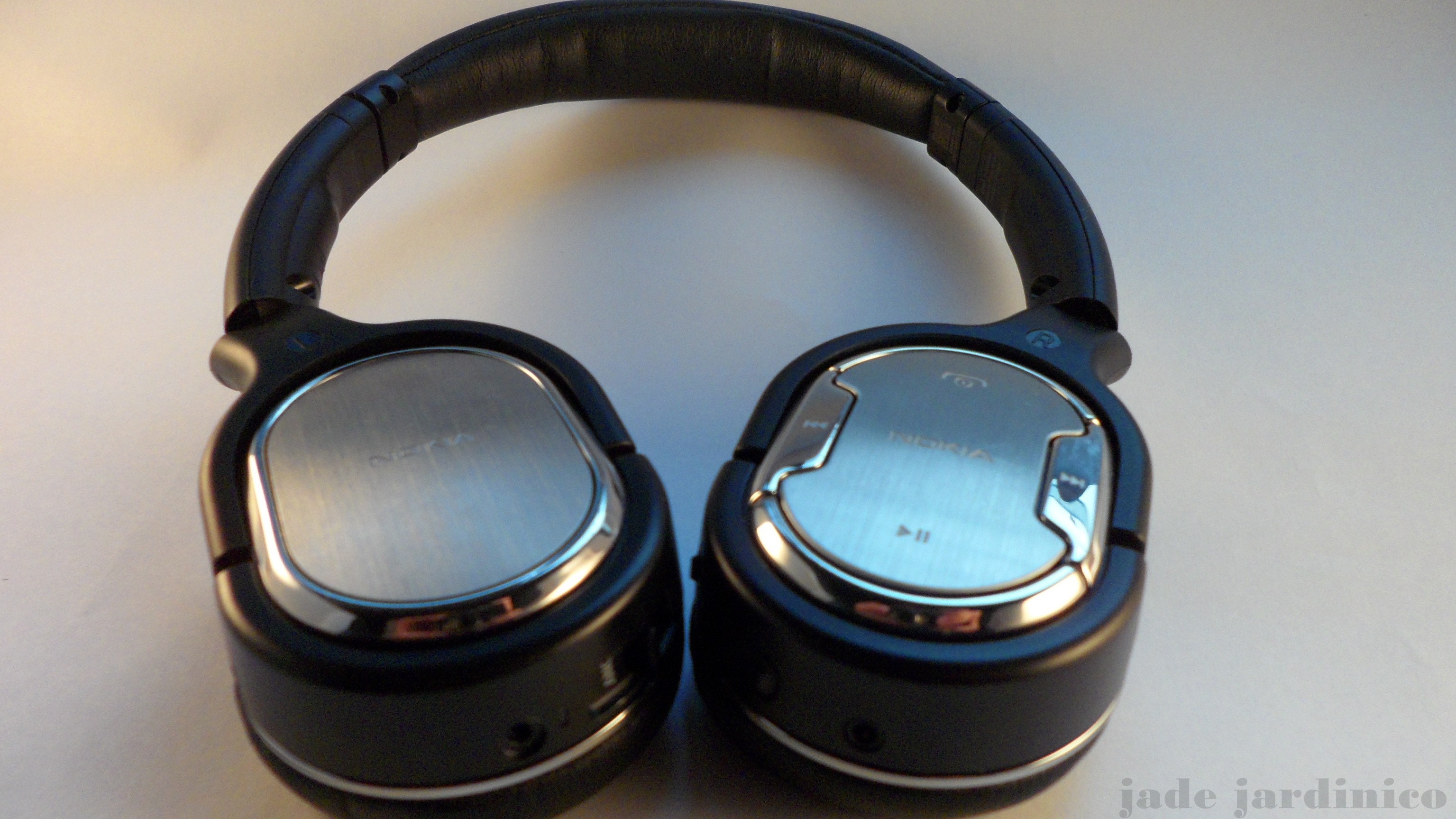 On the right facade of the headset, the physical keys includes next, back, play/pause, and multifunction key whilst the left is just an embosed logo. These two front panels are on stainless steel surrounded with plastic bezel.
Controls
Multifunction key (call/end, power)
Next/FF
Back/BW
Play/Pause
Volume Rocker
ANC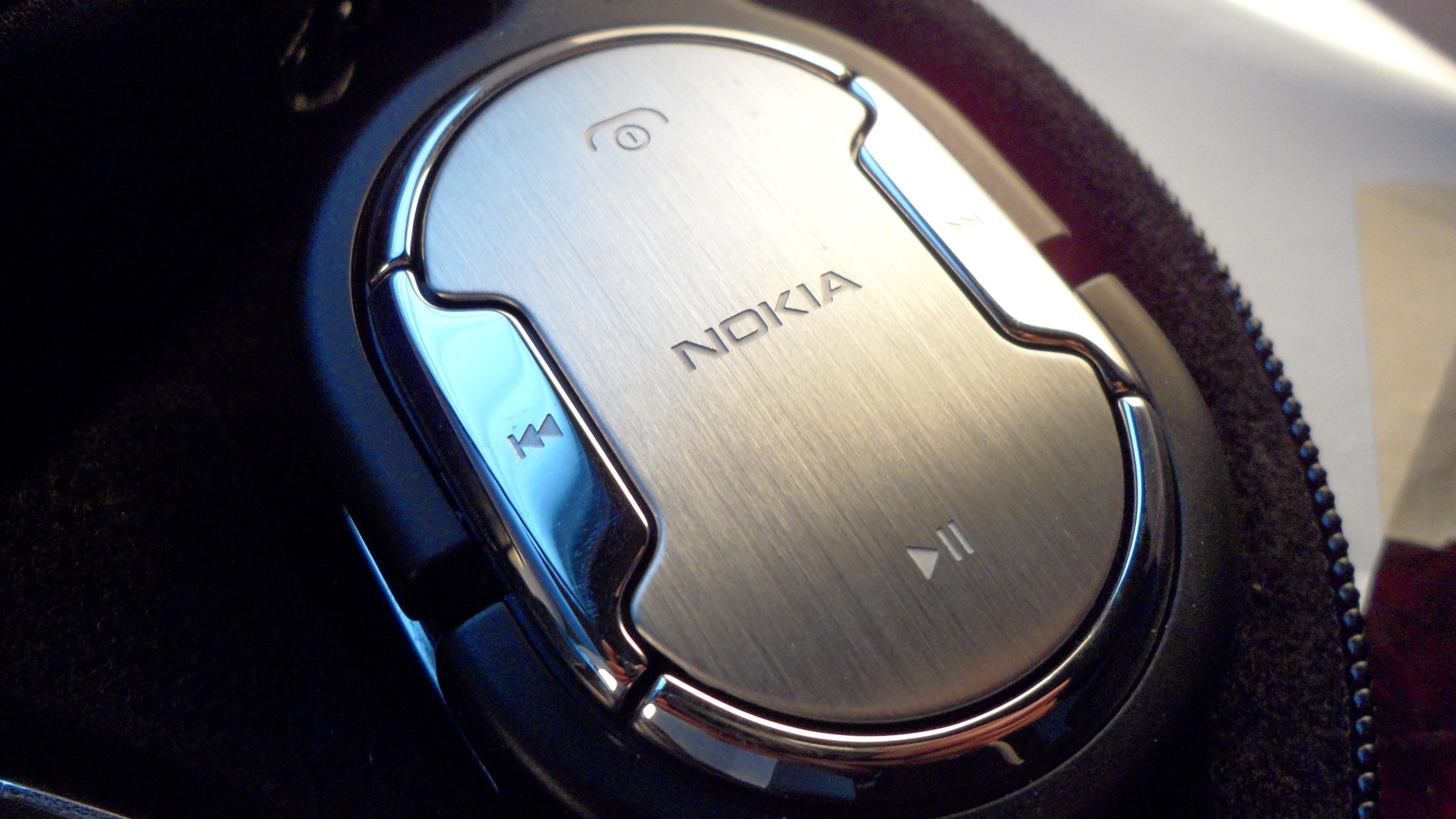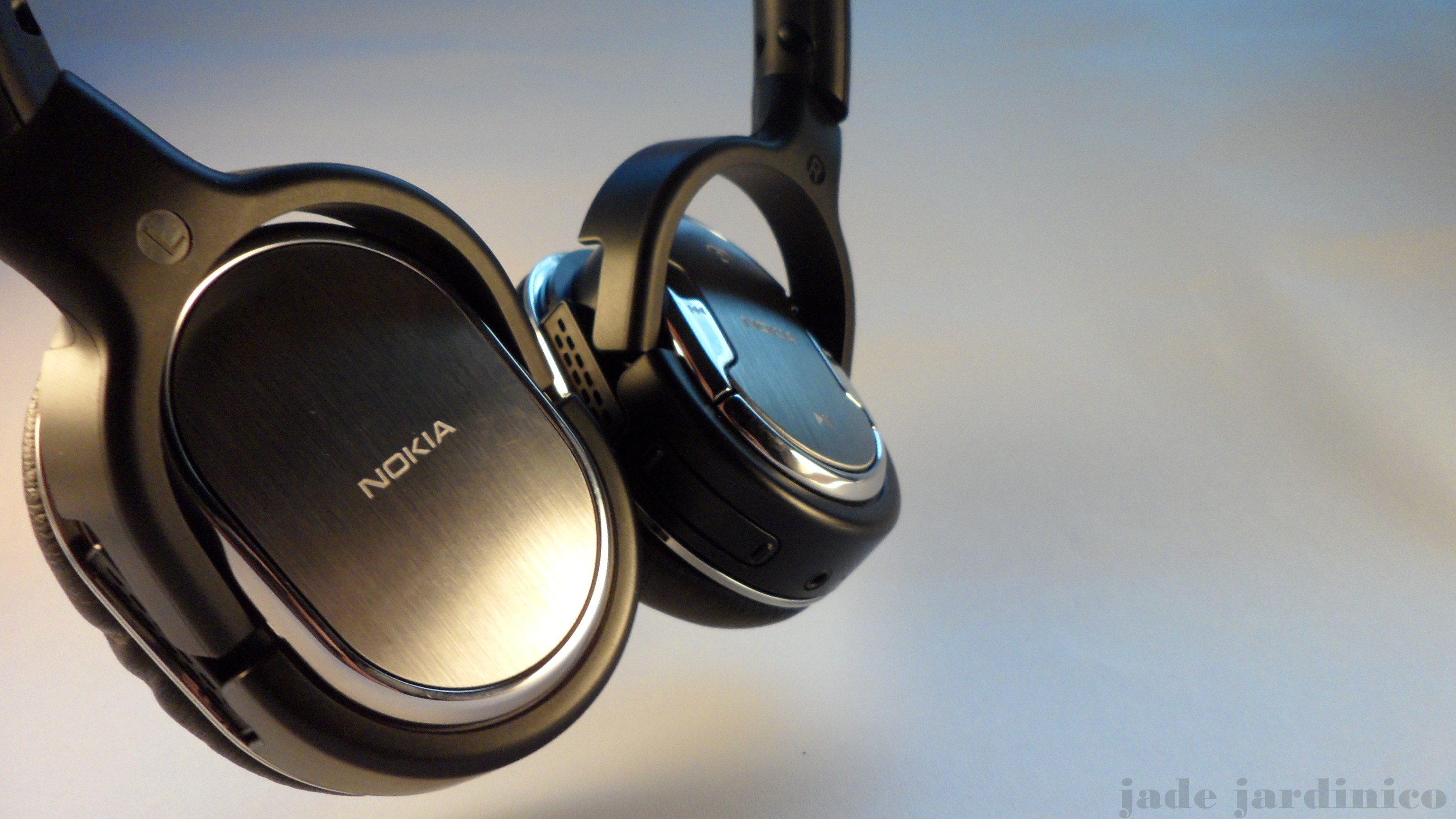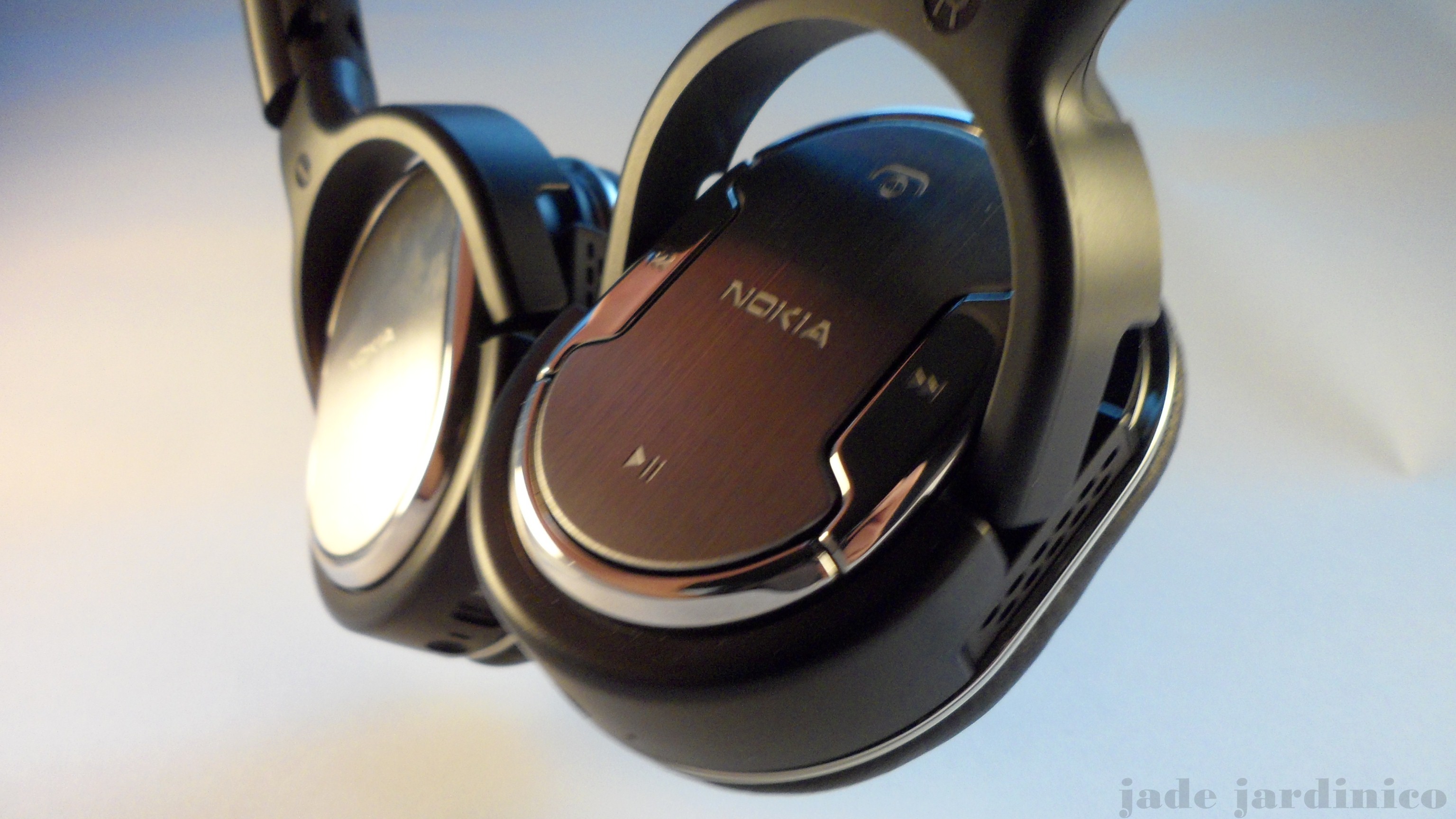 Next physical keys that are located at the side of headset ear panes are the volume rocker key with 2.55mm stereo jack connector and an LED for connection notification purpose. And on the left there you have the ANC slide key with LED light for notifier, as it turns green when the ANC is activated, and it will turn red once you've connected a pin charger.
For each pane there are one input grids on each side. The purpose I think is for ANC ambient noise input and process or suppress it. Either way, just to clarify that it is not a loud speaker. And on the bottom of the headset panes are the comfy foam that would give the sense on your ear once you've mounted the headset.
Right LED light notifier signal equivalent:
Blinking GREEN – Bluetooth connection is turned-on
Blinking BLUE – Connected or paired to a Music device or a phone
Steady RED – Headset will go off
Left LED light notifier signal equivalent:
Steady GREEN – it means ANC is on
Steady RED – charging
Functions Notes on how to use:
ANC connection is different from device Bluetooth connection. It means each works separately, either you can turn-on the other one still they will work individually as we say.
Turn-On Bluetooth connection – Press and hold multifunction key (#1 and #2)
1.) Press and hold multi-function key (call/end) for 3 seconds the GREEN light will blink and will AUTOMATICALLY paired on the last device
2.) Press and hold multi-function key for 5 seconds the BLUE light will blink and you can connect new music device on the headset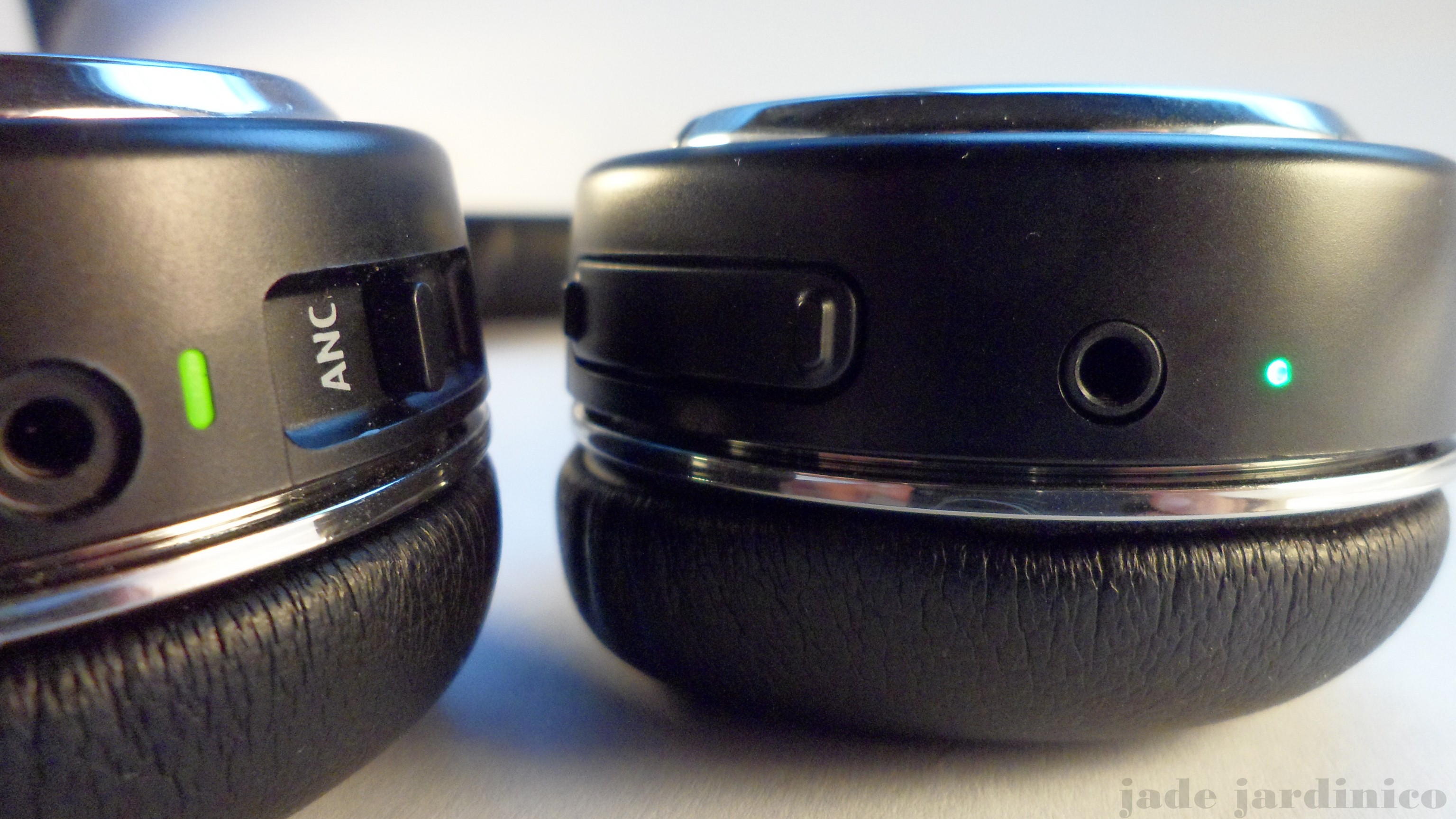 LED on each ear panes of headset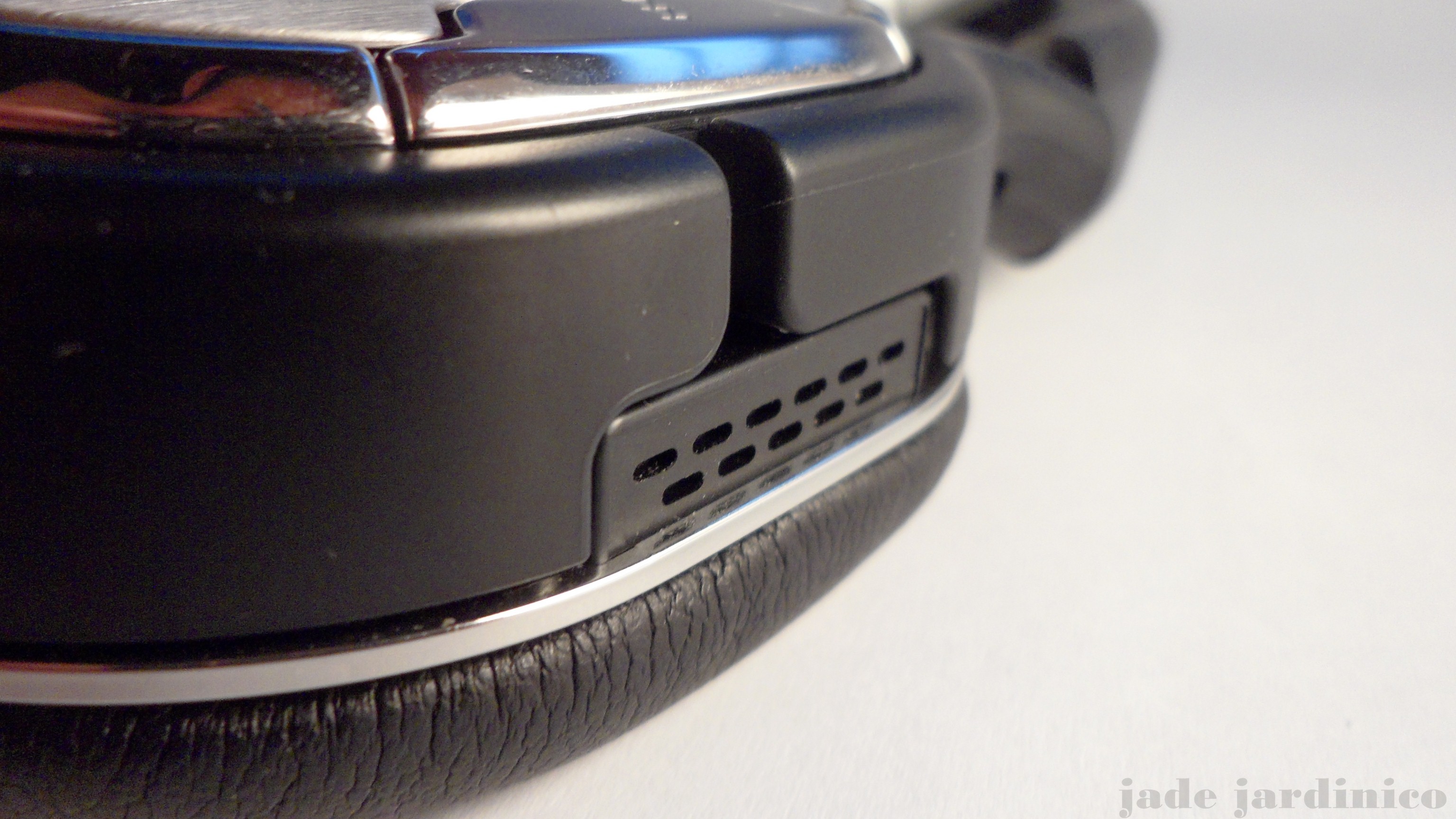 Input grids for ambient noise of ANC, each left and right side of individua headset ear pane
Comfy foams on the rear of each ear panes
The last goodies of the physical construction of the device is the extendable headset upper body and the twisting ear panes.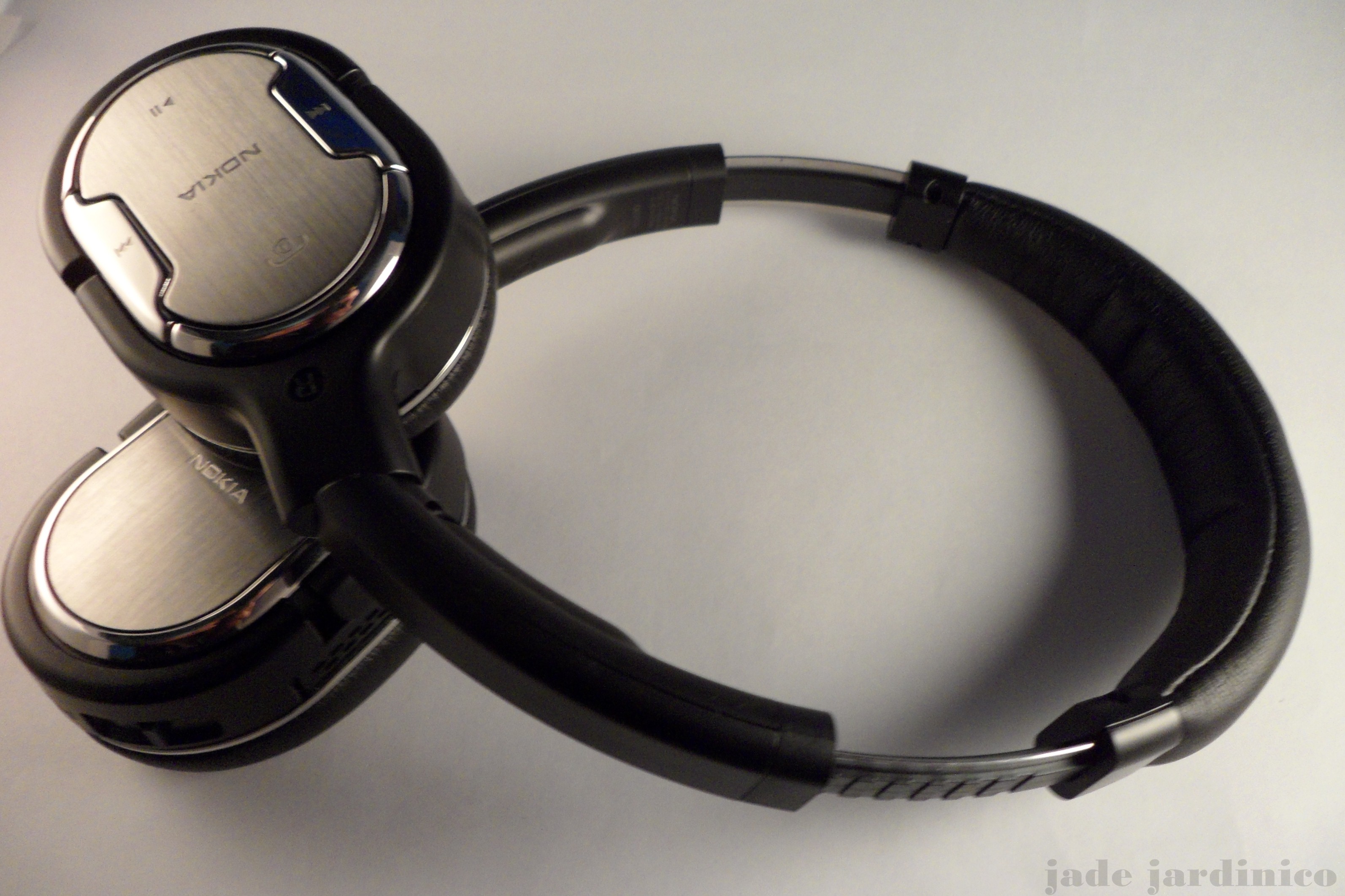 Headset is extendable
Audio Quality
Both on music and call events that the headset standout due to its superb output quality. The accessory features two microphones for clear capture of voice signals and it also features Digital Signal Processing or DSP.
The other highlight is of couse the Strereo facilitation. Both channels performed well for vocals and instruments as it maximizes the bass and treble that you will hear. But there are point that the volume strength is sometimes lacking due to the unfit headset size for your head and the twisting ear panes. And the only remedy for that is to turn on the ANC which is really superb in noise cancellation.
Active Noise Cancelling
The most highlight feature and the most expensive offerings of this headset and it's predecessor is the ANC. It works by cancelling the ambience noise up to 99% and facilitating more audio output on your stereo headset.
Few faulty performance that I've experience are in the ANC too. I've experienced some strereo output distortion due to the vibrations and movements that I have on my surroundings making the input signal disrupted and noise suppression faulty on ANC.
Nonetheless, the ANC is the biggest feature that I like on the BH-905i and the consumption of battery for ANC is not a problem.
Connectivity
The BH-905i is dedicated to be used in both wireless and wired occassions of your music usage. We have a wide lists of wired audio adaptors and jacks in order to be connected in any event that you've encounter.
Lists of the added audio goodies are:
Nokia Audio Cable CA-143U with 3.5mm Nokia AV connector (~1.2m)
Nokia Audio Cable CA-182U with 3.5mm iPhone compatible connector (~1.2m)
Nokia Extension Audio Cable CA-144U (~1.7m)
Nokia AV Adapter AD-52 for 2.5 mm Nokia AV
Nokia Audio Adapter AD-63 for standard 3.5 mm jack
Nokia Adapter AD-71 for airplane
Nokia Adapter AD-70 for 6.3 mm home stereo
Nokia Audio Adapter for Voip AD-77
Bluetooth connection works perfectly with any music device or phones. Whether you put it on your pocket or leave the phone in your room and go to kitchen, still the connection is on with no lossy audio connection. Provided tha maximum Bluetooth distance is 10 meters.
Battery Life
The biggest upgrade from the predecessor is the battery life span with now 25 hours of Music Playback and 24 on calls with Bluetooth connection. For ANC and BT the battery life would extend up to 15 hours.
On the practical use, the BH-905i really have that battery life as I once used it for a week with a daily use of BT connection. For minimal use, it would actually lasts up to 2 weeks for sure. And if you're headset has an empty battery, wired connection makes call and music still possible.
Operating time lists:
Talk (Bluetooth): 24 h
Music (Bluetooth): 25 h
Talk (Bluetooth, with active noise cancellation): 15 h
Music (Bluetooth, with active noise cancellation): 16 h
Music (Wired, with active noise cancellation): 40 h
Hands-free phone calls and music listening (without active noise cancellation) possible even with empty battery (wired connection)
Conclusion
The BH-905i is really my dream audio accessory as it would give what I want. An excellent battery life, superb stereo sounds, innovative feature and great connectivity, and lastly the best lookin' accessory I would always like to mount in my head.
Aside from the few faults with the BH-905i, there are no other things to complain about except on the price. As the headset would be around 200+ Euro and that's a deal breaker for some. Still, this BH-905i is on my top lists for the next month.