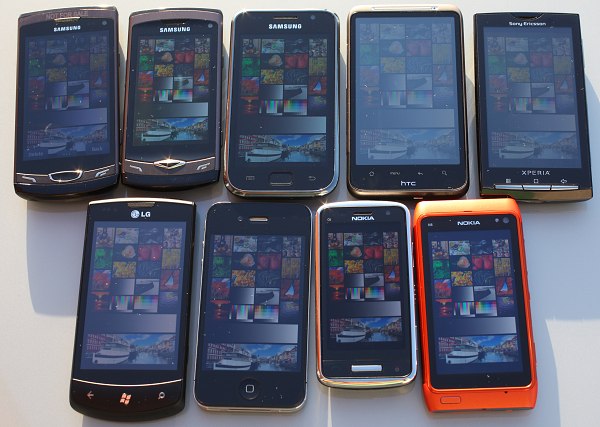 Well, it's another big World War III of GSMArena as they put up some deep inspection about what is better, LCD or LED for your phone's screen. They gather the giants and the geniuses and they compared the difference of what is marketing hype vs true innovations.So this time we could leave the OS issue temporarily, there are no Symbian, MeeGo, Androids, Windows phone 7 or iOS here. It's purely a deathmatch for hardware features.
To some up the results, you can consider the losers to be just a great marketing jokes of manufacturers, but of cousre, the winners are to be respect as they are really bringing true advancement in phone withouth lying or making a type of red herring.
There are different categories on the battle of these 'screenies', mainly we got Nokia N8 and Nokia C6 against, Xperia X10, Samsung Wave and Galaxy S, iPhone 4, HTC Desire HD and LG E900 Optimus. But between them there will be the topnotcher for most categories, but I won't spill more of the results even if I already summarize it on the title.
To find out more of the comparisons of these phones, please visit the Display  Shootout of GSMARENA.