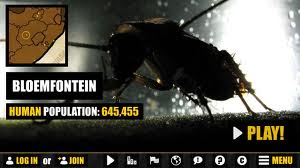 Barking Seed is celebrating their recent released of TRG: South East Asia edition with a Roach Month Madness competition. The play is they will give away two phones each week for the persons who become the number 1 player in the leader board of TRG: SA and TRG: SEA. The mentioned prizes are of course the latest devices of Nokia, the Nokia C3 and X3. And whole December will be covered by the said game scope.
For the guide and highlights:
Download first the games for your phone from Ovi Store. That Roach Game: South Africa edition and That Roach Game: South East Asia edition
Play the game by murdering cockroaches and submit your score direct from the application online.
The number one player on the ranking each week will win either X3 or C3.
Contest in only open to SEA regions
For more details please visit the official competition article of Barking Seed here.