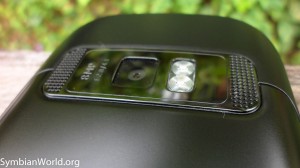 The latest smartphones of Nokia are equipped with 8 MP and a dual LED flash and video light purposes, and also the LEDs are very useful during night or in absence of light. On these devices, Nokia C7, E7 and C6-01, they don't need any flashlight or torch app in order to enable the use of LED. Find out after the break.

How to use the torch/flashlight:
Hold down the lock key slider for about 2 seconds, and to turn off, just do the same.
Video demo below: