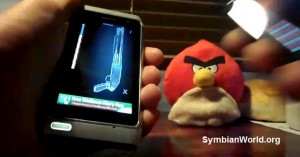 Twenty-eleven is really near. That's why before the year of Rabbit hits I have here some awesome app to show that might be useful in your welcome procedures for this new year. The Shotgun application is just another PicoBrothers' masterpiece that already seen before. But this one is kinda different 'coz I have it demoed on my Nokia N8 and on Nokia C7. Checkout more after the break.
The Shotgun is a simple yet cool application for your Symbian. It uses the accelerometer sensor of your phone. Or you can do the trigger by tapping on the screen just the same on reloading the weapon when you touch the ammo. So it feels like you really cracking the shotgun and it's accompanied with great sound effects too.
The app is free from Ovi Store, but you need a connection in order to run the app.
Download: Ovi Store store.ovi.com/content/30230
And a Happy New Year to all! Symbian World wishes you all the best for 2011!