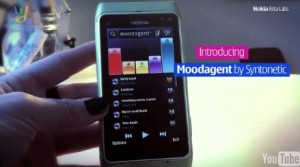 Moodagent is the new music application that brings life to your music. And because of that Ovi is proud to introduce this app together with a big bang. You can actually download 10 free tracks from Ovi Music after you downloaded the Moodagent App. Details for 10 free tracks here.
That's not all! With Moodagent's feature you can share your playlists to Twitter and Facebook. You also have a chance to win a Nokia N8 when you share your playlists in facebook. Don't forget to include "moodagent competition" on your status when you share it on facebook.
You can download the application here.